WASHINGTON, D.C. — (RealEstateRama) — A former Stuart Housing Authority employee pled guilty today to stealing government funds from the federal Housing Choice Voucher Program.
Ariana Fajardo Orshan, U.S. Attorney for the Southern District of Florida, and Nadine Gurley, Special Agent in Charge, U.S. Department of Housing and Urban Development, Office of Inspector General (HUD-OIG), made the announcement.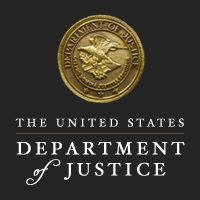 Cynthia Cabrera, 49, of Port St. Lucie, Florida, pled guilty today to one count of theft of government funds (Case No. 19-14014-CR-Rosenberg). She is scheduled to be sentenced by U.S. District Judge Robin L. Rosenberg, in Fort Pierce, on June 12, 2019 at 10:00 a.m. Cabrera faces a maximum statutory sentence of 10 years in prison and a $250,000 fine.
The Housing Choice Voucher Program is the federal government's main program for assisting very low-income families, the elderly, and the disabled to afford decent, safe, and sanitary housing in the private market. Since housing assistance is provided on behalf of the family or individual, participants are able to find their own housing, including single-family homes, townhouses and apartments. The participant is free to choose any housing that meets the requirements of the program and is not limited to units located in subsidized housing projects.
Housing choice vouchers are administered locally by public housing agencies that receive federal funds from HUD. The Stuart Housing Authority is one such public housing agency. A housing subsidy is paid to the landlord directly by the public housing agency, on behalf of the participating family. The family then pays the difference between the actual rent charged by the landlord and the amount subsidized by the program.
Eligibility for the voucher program depends upon the applicant's income and household composition. A family with a greater number of dependents will allow a family to be eligible for more benefits. A lower household income will allow applicants to obtain more benefits. The threshold for eligibility to receive benefits is also influenced by the total household income and the number of dependents.
Stuart Housing Authority employee Cynthia Cabrera unlawfully received benefits from the Housing Choice Voucher Program. Between 2009 and 2015, while working as the Stuart Housing Authority bookkeeper Cabrera submitted fraudulent annual applications, in which she failed to accurately report her total income and assets. Additionally, Cabrera failed to accurately report the number of people who occupied the residence and their income.
The Section 8 benefit file reflected that Cabrera's housing authority income was only reported for the first month of her program participation (January 2010). Thereafter, her housing authority income was never declared, despite the fact that Cabrera was employed with the agency from 2009 through 2018. Additionally, the presence of her husband, and his housing authority income, was never reflected on the applications.
During the period between 2010 and 2016, Cabrera significantly under-reported her household income by failing to disclose her actual earnings and the income of her husband, which resulted in her receipt of $73,953.00 in housing subsidies for which she would not have been entitled to receive had she accurately reported her total household income.
U.S. Attorney Fajardo Orshan commended the investigative efforts of HUD-OIG in this matter. This case is being prosecuted by Assistant U. S. Attorney Daniel E. Funk.
Related court documents and information may be found on the website of the District Court for the Southern District of Florida at www.flsd.uscourts.gov or at http://pacer.flsd.uscourts.gov.