WASHINGTON, D.C. – (RealEstateRama) – Ginnie Mae issued All Participants Memorandum 19-05 (APM 19-05), which announces the implementation of changes to pooling eligibility requirements for Department of Veteran's Affairs (VA) -insured or -guaranteed mortgages. This APM revises the pooling eligibility requirements applicable to all VA-guaranteed refinance loans and establishes new pooling criteria for certain cash-out refinances with loan-to-value ratios exceeding 90%, as outlined in the agency's previously published Request for Information. Effective with mortgage-backed securities guaranteed on or after November 1, 2019, High LTV VA Cash-Out Refinance Loans (those with LTV ratios above 90%) are ineligible for Ginnie Mae I Single Issuer Pools and Ginnie Mae II Multiple Issuer Pools. The exception is in cases when the loans are Permanent Financing Construction Loans, as defined in Chapter 24 of the MBS Guide.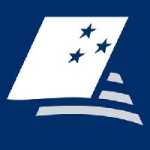 High LTV VA Cash-Out Refinances may be pooled into Ginnie Mae II Custom Pools without restriction, provided they satisfy the seasoning and number of payment requirements detailed in Chapter 24, Part 2 § (A)(3)(d).
The new policy moves Ginnie Mae's MBS pooling eligibility requirements closer to that of Fannie Mae, Freddie Mac and the Federal Housing Administration (FHA). It also continues to provide veterans who use their earned benefit access to the government-guaranteed MBS market. Furthermore, it provides global investors with increased certainty in the performance of the Ginnie Mae security, which ultimately lowers mortgage rates for all borrowers served by the program.
Ginnie Mae is a wholly owned government corporation that attracts global capital into the housing finance system to support homeownership for veterans and millions of homeowners throughout the country. Ginnie Mae mortgage-backed securities (MBS) programs directly support housing finance programs administered by the Federal Housing Administration, the Department of Veterans Affairs, the Department of Housing and Urban Development's Office of Public and Indian Housing, and the Department of Agriculture Rural Housing Service. Ginnie Mae is the only MBS to carry the explicit full faith and credit of the United States government.
Ginnie Mae I MBS are modified pass-through mortgage-backed securities on which registered holders receive separate principal and interest payments on each of their certificates. Ginnie Mae I securities can include single family, multifamily, manufactured home and project construction loans.
Ginnie Mae II MBS are modified pass-through mortgage-backed securities for which registered holders receive an aggregate principal and interest payment from a central paying agent. An Issuer may participate in the Ginnie Mae II MBS either by issuing custom, single-Issuer pools or through participation in the issuance of multiple-Issuer pools, which combine loans with similar characteristics.
Contact: Douglas Robinson


(202) 475-7818