ALPHARETTA, Ga. – RealEstateRama – Hanley Investment Group Real Estate Advisors, a nationally recognized real estate brokerage and advisory firm specializing in retail property sales, announced today that the firm has arranged the sale of Alpharetta Commons, a 94,500-square-foot, 98.7%-occupied shopping center anchored by Publix Super Markets in the Alpharetta/Roswell submarket in the Atlanta metro area. The sale price was $24.6 million.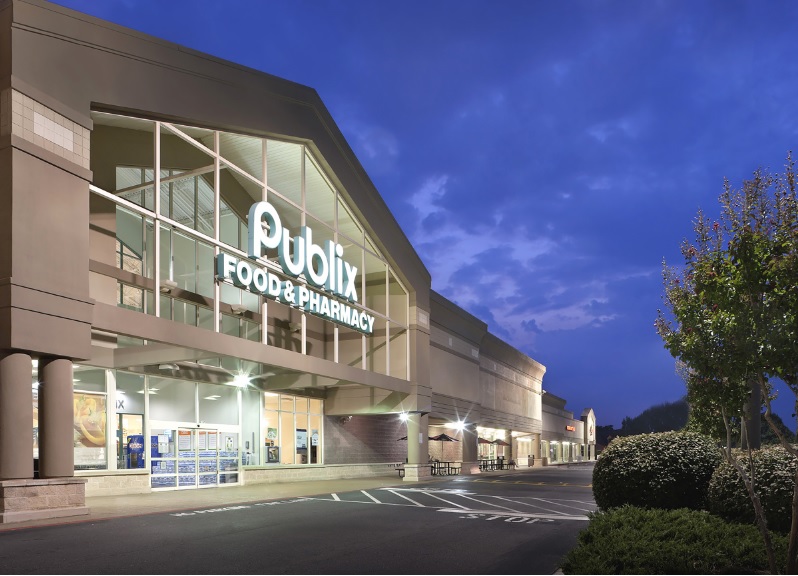 Hanley Investment Group's President Ed Hanley and Executive Vice President Kevin Fryman, along with ParaSell, Inc., represented the 1031 exchange buyer, a private investor based in Southern California. The seller was an institutional real estate owner, operator and developer of a national portfolio, and was represented by CBRE Executive Vice President Chris Decouflé, Senior Vice President Kevin Hurley and Senior Associate Matt Karempelis.
Alpharetta Commons is located approximately 30 miles north of downtown Atlanta at the heavily traveled intersection of State Bridge Road, Old Milton Parkway and Kimball Bridge Road. The shopping center was built in 1997 and is located on 10.66 acres at 4305 State Bridge Road/Old Milton Parkway (Highway 120) in one of northern Fulton County's most affluent suburbs, Alpharetta. The average household income within a three-mile radius of the property is over $163,000 for the 86,000 residents. Nearly 209,000 people reside within five miles of the shopping center.
Highway 120 is a heavily traveled corridor with approximately 54,600 vehicles per day passing by the shopping center, notes Fryman. The property also has two signalized entrances – one at the northwest corner of Southbridge Parkway and Old Milton Parkway; and the northeast corner of the property on State Bridge Road. Alpharetta Commons is proximate to many residential developments and major employment centers that fuel the area's long-term success. The property also benefits from the 16.5 million square feet of office and industrial space within a three-mile radius of the property, Fryman adds.
In addition to Publix, Alpharetta Commons has a variety of service-based and internet-resistant tenants including Sports Clips, T-Mobile, nail salon, dry cleaners, a liquor store and food and beverage outlets.
According to Fryman, "The service-based and restaurant tenant sales are seeing a spike in overall traffic as restrictions are easing and customers are more comfortable with frequenting these businesses now that they have the vaccine."
Publix is the largest employee-owned company in the United States and was founded in 1930 in Winter Haven, Florida, by George W. Jenkins. The company is one of the 10 largest-volume supermarket chains in the country and has 1,270 stores (with the majority of its store locations in Florida). Other states besides Florida (817 stores) include Alabama (80 stores), Georgia (192 stores), North Carolina (49 stores), South Carolina (64 stores), Tennessee (49 stores) and Virginia (19 stores).
Publix's sales for the fiscal year ended Dec. 26, 2020 were $44.9 billion, a 17.7% increase from $38.1 billion in 2019. Comparable store sales for the fiscal year ended Dec. 26, 2020 increased 16%.
For the 24th consecutive year, Publix has been honored as one of Fortune's 100 Best Companies to Work For, ranking No. 42. Publix is 1 of only 5 companies to have made the list every year since its inception in 1998.
This is the second Atlanta metro area grocery-anchored shopping center sale that Hanley Investment Group has arranged in the last 10 days. The other most recent transaction was the sale of Cofer Crossing, a fully leased 136,139-square-foot shopping center anchored by Kroger and HomeGoods in Tucker, Georgia. Cofer Crossing is also shadowed by Walmart. The sale price was $20 million.
"We are working with owners of multi-tenant anchored and unanchored properties across the country," said Fryman. "Many institutional and private sellers are looking to redeploy their capital into other retail assets as these investors evaluate their portfolios and before the potential of higher capital gains could impact future selling decisions. Other factors of consideration include that many California investors want to move their capital out of state. Low inventory has put pressure on pricing that makes this an attractive time for sellers of high-quality retail assets."
About Hanley Investment Group
Hanley Investment Group Real Estate Advisors is a real estate brokerage and advisory services company with a $7.7 billion transaction track record that specializes in the sale of retail properties nationwide. Our expertise, proven track record, and unwavering dedication to putting clients' needs first, sets us apart in the industry. Hanley Investment Group creates value by delivering exceptional results through the use of property-specific marketing strategies, cutting-edge technology, and local market knowledge. Our nationwide relationships with investors, developers, institutions, franchisees, brokers, and 1031 exchange buyers are unparalleled in the industry, translating into maximum exposure and pricing for each property. With unmatched service, Hanley Investment Group has redefined the experience of selling retail investment properties. For more information, visit www.hanleyinvestment.com.
# # #