TETERBORO, New Jersey – (RealEstateRama) — Hanley Investment Group Real Estate Advisors, a nationally-recognized real estate brokerage and advisory firm specializing in retail property sales, has completed the sale of a rare single-tenant Walmart ground lease at Teterboro Landing in Teterboro, New Jersey. The property is located only eight miles from Manhattan, NY. The purchase price was $37,481,551.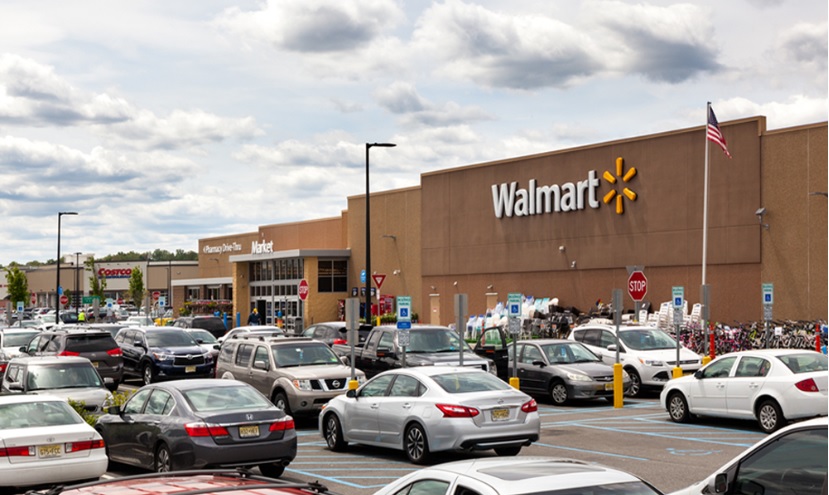 Hanley Investment Group President Ed Hanley, CCIM, represented the seller, Catellus Development Corporation of Oakland, California. The buyer, a 1031 exchange private investor from Dallas, Texas, was self-represented.
"This sale represented a rare opportunity to purchase a new single-tenant, triple-net Walmart with stable income stream with increases," said Hanley.
Built in 2015, the single-tenant 159,542-square-foot building is located on 14.39 acres at 1 Teterboro Landing Drive in Teterboro, New Jersey. Teterboro Landing shopping center is 100 percent occupied with the "best in class" tenants. In addition to Walmart, tenants include Costco, Chipotle Mexican Grill, BJ's Restaurant & Brewhouse, Blaze Pizza, Chick-fil-A, CityMD Urgent Care, European Wax Center, GNC, Habit Burger Grill, KicksUSA, Panera, Petco, Texas Roadhouse, The Halal Guys, and T-Mobile.
The property is ideally positioned adjacent to Route 17 (81,000 cars per day) and Route 46 (43,000 cars per day) and just south of Interstate 80 (163,000 cars per day) and West of Interstate 95, and is strategically located within the busiest of northern New Jersey's major transportation corridors.
Walmart benefits from the excellent visibility and access with easy access from both Route 46 at Industrial Avenue and from Route 17 at Green Street with seven points of ingress/egress into the shopping center.
"Walmart has premium visibility along Route 46 with their building as well six highly visible pylon signs," Hanley noted.
"This is an extremely dense market with no available land and rapidly rising land costs which create extremely high barriers to entry for future development," Hanley said. "Teterboro Landing took eight years of approvals, planning and development, including $4 million of off-site Department of Transportation improvements. This is definitely a trophy property and we expect high-quality properties like this will continue to attract investors who are willing to pay top dollar."
About Hanley Investment Group
Hanley Investment Group Real Estate Advisors is a retail investment advisory firm with a $6 billion transaction track record nationwide, who works closely with individual investors, lending institutions, developers, and institutional property owners in every facet of the transaction to ensure that the highest value is achieved. For more information, visit www.hanleyinvestment.com.
# # #
Anne Monaghan
MONAGHAN COMMUNICATIONS, INC.


830.997.0963