CHASKA, Minn. – RealEstateRama – Hanley Investment Group Real Estate Advisors, a nationally recognized real estate brokerage and advisory firm specializing in retail property sales, announced today that the firm arranged the sale of a new construction single-tenant ALDI in the Minneapolis metro area, adjacent to the Hazeltine National Golf Club in an off-market transaction. The sale price was $3,023,000 for the absolute triple-net ground lease. This transaction represents Hanley Investment Group's 7th ALDI investment sold in 18 months.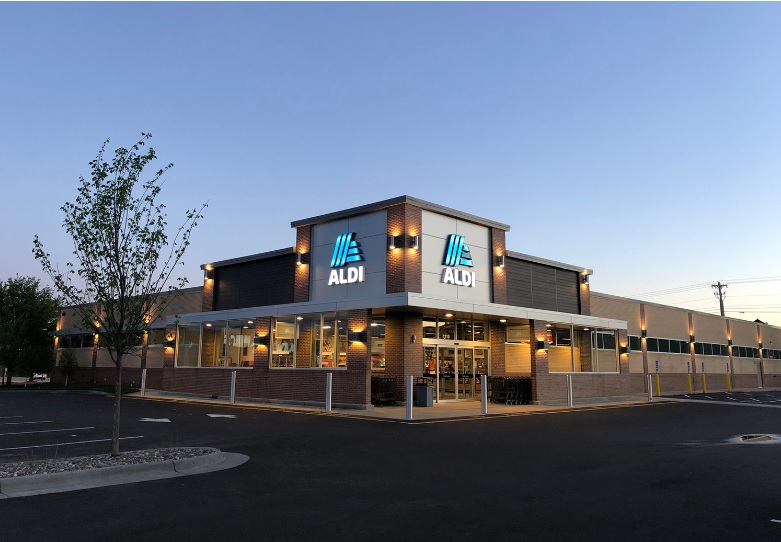 Hanley Investment Group Executive Vice Presidents Jeff Lefko and Bill Asher represented the seller and developer, TOLD Development Company of Minneapolis, Minnesota. The buyer was a private investor from Santa Barbara, California.
Located in a suburb southwest of Minneapolis at 110 Hazeltine Boulevard in the city of Chaska, the 23,201-square-foot ALDI grocery store sits on a 2.36-acre pad at the signalized intersection of Hazeltine Boulevard and Chestnut Street (Highway 41), adjacent to the internationally recognized Hazeltine National Golf Club. Hazeltine joins Pinehurst Resort as the only U.S. sites to host a U.S. Open Championship, PGA Championship, U.S. Senior Open Championship, U.S. Women's Open Championship, Women's PGA Championship, U.S. Amateur Championship, and the Ryder Cup. Hazeltine is slated to host the Ryder Cup in 2028 after recently hosting it in 2016.
Chaska is part of the Twin Cities metro area, one of the strongest Midwest economies. "The Twin Cities' gross domestic product is the second largest in the Midwest behind only Chicago and is the 13th largest economy in the nation. It is home to 19 Fortune 500 companies and has a robust job market with strong population growth," noted Lefko.
Lefko said, "ALDI continues to be one of the most sought-after grocery investments nationwide and is routinely recognized for its successful performance in the discount grocery sector."
Lefko noted that ALDI was recently recognized, for the 10th consecutive year, as the value leader in the 2020 Market Force Information® Grocery Benchmark Study, which surveys thousands of U.S. shoppers about their grocery buying preferences. In addition to earning the top spot for value in 2020, ALDI private label brands were named the most preferred among U.S. consumers. Additionally, ALDI has been No. 1 for price for three years running, according to the dunnhumby Retailer Preference Index Report, and a 2019 Kantar study found that 9 out of 10 respondents who shopped at ALDI said it was "more cost-effective" than other grocery stores.
Earlier this year, Hanley Investment Group arranged the sale of two single-tenant, triple-net absolute ground leases occupied by ALDI — a single-tenant ALDI in Southern California's Imperial County that sold at a 5% cap rate at the entrance to Walmart Supercenter, which is the first Walmart location north of the Calexico/Mexicali border crossing; and a newly renovated, single-tenant ALDI ground lease located in northern Indiana near the campus of Notre Dame University, which represented a 4.5% cap rate.
Lefko and Asher have become one of the most active net-lease teams in the Midwest with over $400 million in Midwest transaction volume, many at record-low cap rates and the highest price per square foot. In the last 24 months, Lefko and Asher have sold $51 million in retail properties in the Twin Cities metro area. In late March, Lefko and Asher represented TOLD Development Company in the sale of a newly constructed, single-tenant Bank of America in Brooklyn Center, near Minneapolis. The purchase price was $2,740,000. In late August 2019, Lefko and Asher sold the lowest-cap rate multi-tenant property in the Midwest for TOLD Development, which featured a Chipotle Mexican Grill restaurant and Starbucks Drive-Thru located adjacent to the ALDI in Chaska.
"These recent sales serve as examples of highly aggressive California buyers coming to Midwest markets and paying a premium for new construction assets leased to national credit tenants at A+ sites," Lefko noted.
About Hanley Investment Group
Hanley Investment Group Real Estate Advisors is a boutique real estate brokerage and advisory services company with a $6+ billion transaction track record that specializes in the sale of retail properties nationwide. Our expertise, proven track record, and unwavering dedication to putting clients' needs first, sets us apart in the industry. Hanley Investment Group creates value by delivering exceptional results through the use of property-specific marketing strategies, cutting-edge technology, and local market knowledge. Our nationwide relationships with investors, developers, institutions, franchisees, brokers, and 1031 exchange buyers are unparalleled in the industry, translating into maximum exposure and pricing for each property. With unmatched service, Hanley Investment Group has redefined the experience of selling retail investment properties. For more information, visit www.hanleyinvestment.com.
# # #