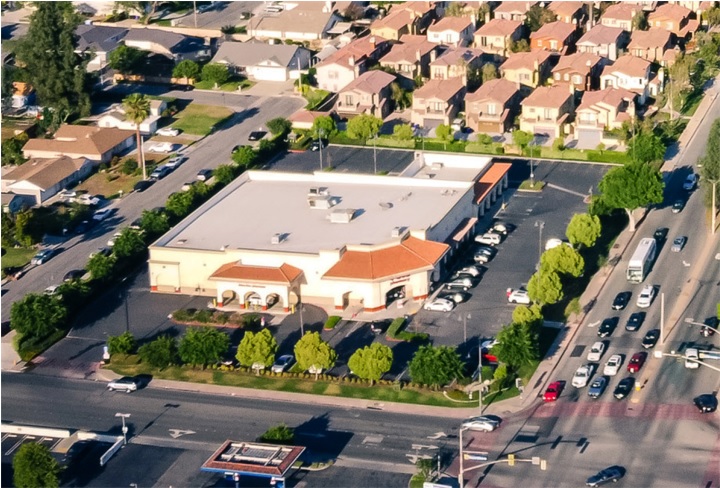 DUARTE, Calif. – RealEstateRama – Hanley Investment Group Real Estate Advisors, a nationally recognized real estate brokerage and advisory firm specializing in retail property sales, announced today that the firm has arranged the sale of a 19,497-square-foot CVS-anchored retail center in Los Angeles County, California. The sale price was $11,950,000.
Hanley Investment Group's Executive Vice Presidents Jeff Lefko and Bill Asher represented the buyer, a private investor in Monrovia, California. The seller was Lake Development in Newport Beach, California, the original group that developed the property over 15 years ago.
"This off-market sale was a win/win transaction for both the buyer and the seller," said Lefko. "The buyer completed her 1031 exchange and obtained a high-performing asset in the heart of the San Gabriel Valley, and the seller achieved a strong value for a property with three short-term leases."
The CVS-anchored retail center is located at the signalized intersection of Huntington Drive (Route 66) and Mt. Olive Drive in Duarte at 2315-2329 Huntington Drive, near the 605 freeway on/off-ramp. The fully occupied shopping center includes CVS Pharmacy, Bank of America and Children 1st Pediatric Group and was built on 2.07 acres in 2001.
"The property is well-positioned in the San Gabriel Valley at a heavily trafficked, signalized intersection with 27,415 cars per day and near the freeway interchange of the 605 and 210 freeways," said Lefko. "The two freeways and Huntington Drive (Route 66) are all major arteries in Southern California. Interstate 605 is a 27-mile-long major north-south auxiliary Interstate Highway in the Greater Los Angeles urban area of Southern California and has 162,643 cars per day at the interchange. Interstate 210, also known as the Foothill Freeway, goes through mountains, along the foothills, and is an urban freeway along many of its miles. I-210 has 289,448 cars per day at the interchange."
Lefko notes that there are more than 309,000 people with an average household income of over $100,300 within five miles of the shopping center. The city of Arcadia is approximately five miles to the west and Downtown Los Angeles is about 20 miles southwest of the property.
"Although there were two other tenants, CVS was responsible for maintaining the entire property, so it operated as a quasi-single-tenant investment making it nearly a passive investment," said Lefko.
As of December 31, 2020, CVS Health operated approximately 9,900 retail locations and 1,100 MinuteClinic locations, as well as online retail pharmacy websites, LTC pharmacies, and onsite pharmacies. The company's Health Care Benefits segment offers traditional, voluntary, and consumer-directed health insurance products and related services. It serves employer groups, individuals, college students, part-time and hourly workers, health plans, health care providers, governmental units, government-sponsored plans, labor groups, and expatriates. The company was formerly known as CVS Caremark Corporation and changed its name to CVS Health Corporation in September 2014. CVS Health Corporation was founded in 1963 and is headquartered in Woonsocket, Rhode Island.
About Hanley Investment Group
Hanley Investment Group Real Estate Advisors is a real estate brokerage and advisory services company with an $8.4 billion transaction track record that specializes in the sale of retail properties nationwide. Our expertise, proven track record, and unwavering dedication to putting clients' needs first set us apart in the industry. Hanley Investment Group creates value by delivering exceptional results through the use of property-specific marketing strategies, cutting-edge technology, and local market knowledge. Our nationwide relationships with investors, developers, institutions, franchisees, brokers, and 1031 exchange buyers are unparalleled in the industry, translating into maximum exposure and pricing for each property. With unmatched service, Hanley Investment Group has redefined the experience of selling retail investment properties. For more information, visit www.hanleyinvestment.com.
# # #