PASADENA, Calif. – RealEstateRama – Hanley Investment Group Real Estate Advisors, a nationally recognized real estate brokerage and advisory firm specializing in retail property sales, announced today that the firm completed the sale of the historic Pottery Barn building at the intersection of Colorado Boulevard and Fair Oaks Avenue in Old Pasadena, one of the most high-profile retail streets in Southern California. The sale price was $16.1 million.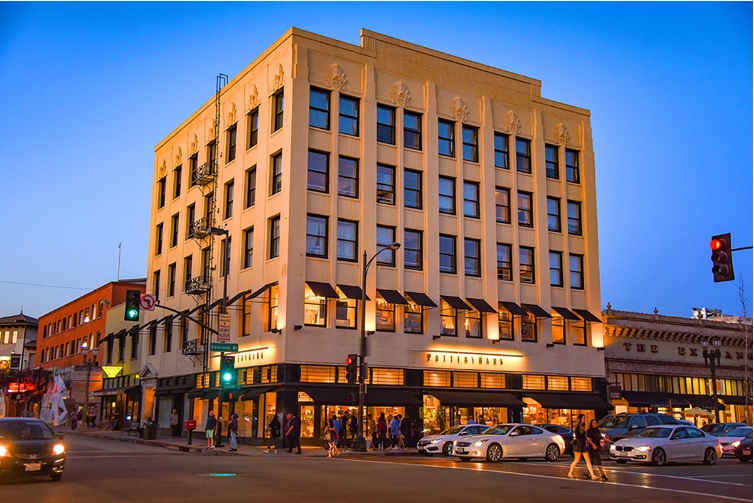 Hanley Investment Group Executive Vice President Carlos Lopez and Vice President Lee Csenar represented the seller, Federal Realty Investment Trust. Rob Ippolito, Glenn Rudy and Pete Bethea of Newmark Night Frank Capital Markets represented the buyer, a private investor.
The five-story, 30,955-square-foot building, built in 1905 and renovated in 1997, is leased to Pottery Barn on three levels (the basement, ground floor and second level) and includes two floors of residential and one floor of office leased to other tenants. Pottery Barn has been at this high-identity location for over 20 years and, last year, executed a lease extension demonstrating their commitment to the location, according to Lopez.
"This is a generational acquisition for an iconic property located at the premier intersection in Pasadena to a Southern California-based investor," added Lopez.
"Despite the COVID-19 lockdown, the buyer was able to secure financing and closed on schedule," Csenar noted.
"Deals are still getting done," Lopez said. "This is a testament to high-quality real estate still transacting even in these uncertain times."
About Hanley Investment Group
Hanley Investment Group Real Estate Advisors is a retail investment advisory firm with a $6+ billion transaction track record nationwide, who works closely with individual investors, lending institutions, developers, and institutional property owners in every facet of the transaction to ensure that the highest value is achieved. For more information, visit www.hanleyinvestment.com.
# # #