HOUSTON – RealEstateRama – Hanley Investment Group Real Estate Advisors, a nationally recognized real estate brokerage and advisory firm specializing in retail property sales, announced today that the firm has arranged the sale of a new single-tenant net-leased investment occupied by a Burger King prototype with a double-drive-thru in Houston, Texas. The sale price was not disclosed.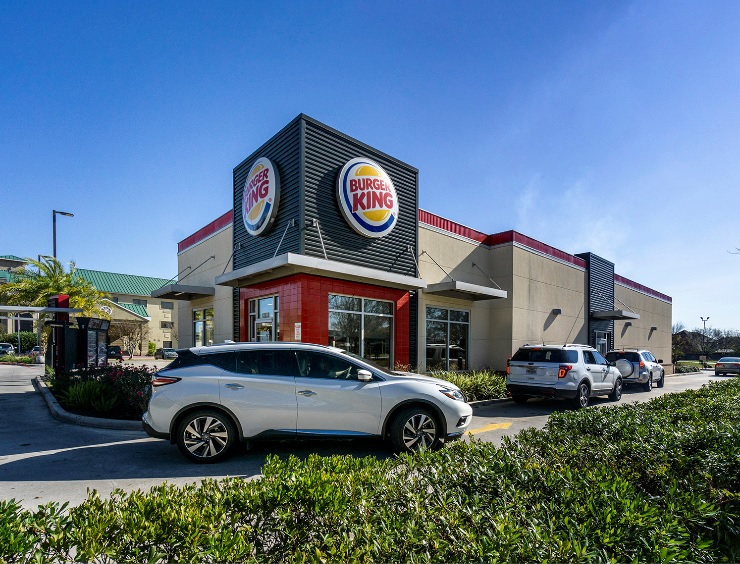 Hanley Investment Group represented both the buyer and seller. Hanley Investment Group's Senior Associate Brad Dessy and Executive Vice President Matt Burnett, in conjunction with ParaSell, Inc., represented the seller, a private investor based in Spring, Texas. The buyer, a private investor based in New Hampshire, was represented by Hanley Investment Group's Executive Vice President Jeff Lefko.
"The property, which was completely rebuilt in 2015 to convert the existing building into Burger King's latest double-drive-thru prototype, had previously been on the market for over a year with another brokerage company and we were able to generate 12 offers within the first week of marketing the property (including two offers before we did our first email blast about the property)," said Dessy. "The tenant has operated as a Burger King at this location for over 30 years and had a brand-new 15-year absolute triple-net lease."
The 3,000-square-foot building is situated on 1.02 acres at the signalized intersection of Farm to Market 1960 Road and Wortham Boulevard at 12929 FM 1960 Road West, with visible pylon signage from U.S. 290. FM 1960 Road is a major retail thoroughfare that experiences more than 57,000 vehicles per day.
The property also benefits from its location just 0.25 miles from 290 Highway, the main northwest/southeast highway with over 164,000 cars per day. The "290 Corridor" is a rapidly growing northwest region of Houston with a current population of 698,000 and a projected 2040 population of 1.1 million, according to Dessy.
Houston is the fourth largest metropolitan area in the United States and the largest in Texas and has more than 305,000 people with an average household income of $102,461 reside within 5 miles of the property.
"Burger King's new double-drive-thru format is one of the company's latest prototypes designed to more effectively accommodate today's quick-service customer demand," said Dessy. "Customers can place their order through the Burger King mobile app or via the website, then pick it up, all without ever having to leave their car."
Dessy continues, "Burger King has been working on new restaurant designs for a few years, but the pandemic accelerated certain trends like online ordering and made-to-go orders an even greater focus for fast-food restaurants such as Burger King. Many fast-food restaurants are cutting back on dining room seating and adding a second drive-thru lane dedicated to pick-up orders made on its app."
Restaurant Brands International Inc., which owns TIM HORTONS®, BURGER KING® and POPEYES®, is one of the world's largest quick-service restaurant companies with approximately $31 billion in annual system-wide sales and 27,000 restaurants in more than 100 countries and U.S. territories.
About Hanley Investment Group
Hanley Investment Group Real Estate Advisors is a real estate brokerage and advisory services company with a $7.7 billion transaction track record that specializes in the sale of retail properties nationwide. Our expertise, proven track record, and unwavering dedication to putting clients' needs first, sets us apart in the industry. Hanley Investment Group creates value by delivering exceptional results through the use of property-specific marketing strategies, cutting-edge technology, and local market knowledge. Our nationwide relationships with investors, developers, institutions, franchisees, brokers, and 1031 exchange buyers are unparalleled in the industry, translating into maximum exposure and pricing for each property. With unmatched service, Hanley Investment Group has redefined the experience of selling retail investment properties. For more information, visit www.hanleyinvestment.com.
# # #