Record Low Cap Rate for a Single-Tenant Drug Store in the Antelope Valley
ROSAMOND, Calif. –- (RealEstateRama) — Hanley Investment Group Real Estate Advisors, a nationally-recognized real estate brokerage and advisory firm specializing in retail property sales, arranged the sale of a new single-tenant net-lease Rite Aid property located at 2938 Rosamond Boulevard in the City of Rosamond, north of Lancaster/Palmdale, in Southern California's Antelope Valley. The purchase price was $7,604,000.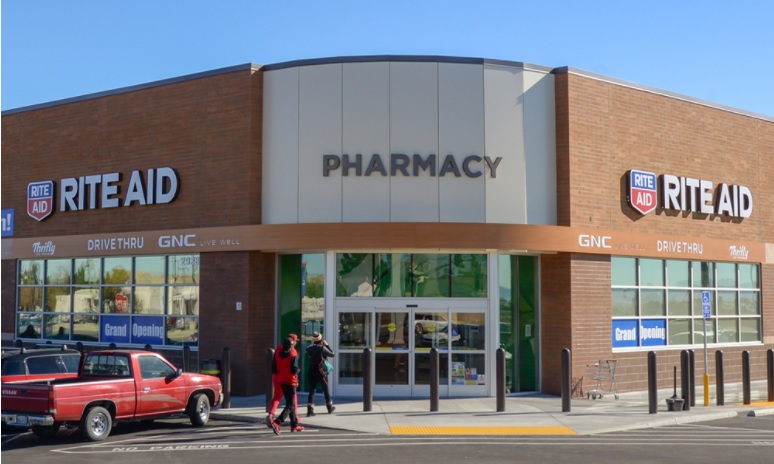 Hanley Investment Group Executive Vice President Bill Asher represented the seller, a private partnership based in Texas. The buyer, Newmar, LLC from Newport Beach, Calif., was represented by Jim Halferty of Lee & Associates based in Commerce, Calif.
"The sale of the Rite Aid in Rosamond represents the lowest cap rate for a single-tenant drug store in the Antelope Valley," said Asher.
Completed in 2016, the new 17,277-square-foot freestanding building with a drive-thru pharmacy is situated on a 2.23-acre parcel of land at the signalized intersection of 30th Street and Rosamond Boulevard in Rosamond. Rite Aid has a new 20-year absolute NNN corporate-guaranteed lease with six five-year renewal options.
"Despite the unknown outcome of the proposed Walgreens/Rite Aid merger at the time of sale, we were able to close escrow in 30 days with an all-cash 1031 exchange buyer, which speaks to the strength of this location and long-term history of the tenant in the trade area," said Asher.
According to Asher, one of the major selling points of the property was its 23-year operating history in the city of Rosamond. It is also the only national drug store within a 12-mile radius. The new Rite Aid (which included a drive-thru pharmacy) was a relocation from an older inline store with no drive-thru nearby that originally opened in April 1993.
"The fact that it was a relocation store and had no competition from Walgreens or CVS in the trade area was a very compelling attribute to the property, which provided future long-term security for the buyer in the investment," said Asher.
Located in Kern County, the City of Rosamond is the closest city to Edwards Air Force Base, the second largest base in the Air Force spanning across 481 square miles with more than 10,000 military, federal civilian and contract personnel, Asher reports. "The property also benefits from traffic flow to residential communities to the south and its close proximity to the high school and public library. Regional and national credit tenants in the area include Albertsons, AutoZone, Dollar General, Jack in the Box, McDonald's, Pizza Hut, Subway and Taco Bell," Asher said.
"There have only been two other Rite Aids that have traded hands in Kern County in the last 12 months (two traded in Bakersfield per our database but only one shows up in CoStar)," said Asher. "According to CoStar, 12 Rite Aids with more than 10 years remaining on their initial lease have sold in California in the last 12 months for an average cap rate of 5.1 percent compared to four transactions in the 12 months prior to that for an average cap rate of 6.09 percent. This speaks to the market picking up steam rather than slowing down."
Investors are seeking long-term cash flow, with relatively low risk and little to no maintenance, reports Asher. "As investors look for security, we expect that the demand for high-quality retail assets will remain strong through 2017," Asher said.
About Hanley Investment Group
Hanley Investment Group Real Estate Advisors is a retail investment advisory firm with a $5 billion transaction track record nationwide, who works closely with individual investors, lending institutions, developers, and institutional property owners in every facet of the transaction to ensure that the highest value is achieved. For more information, visit www.hanleyinvestment.com.
Anne Monaghan
MONAGHAN COMMUNICATIONS, INC.


830.997.0963