WINDHAM & BRADNER, Ohio – RealEstateRama – Hanley Investment Group Real Estate Advisors, a nationally recognized real estate brokerage and advisory firm specializing in the sale of retail properties, announced today that the firm has arranged the sale of two, brand-new construction, single-tenant Dollar General properties in Ohio in separate transactions. The two, new build-to-suit properties were located in Windham and Bradner, Ohio and sold for a combined consideration of $3.1 million.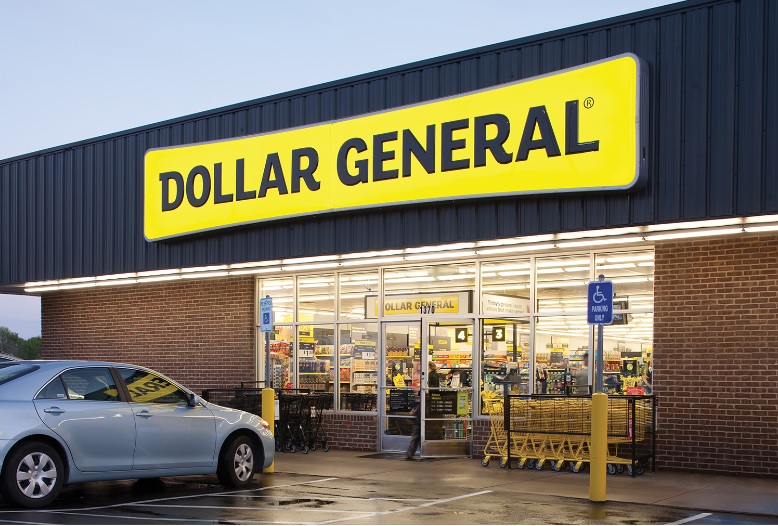 Hanley Investment Group's Senior Associate Beau Velten, along with Executive Vice Presidents Jeff Lefko and Bill Asher, in conjunction with ParaSell, Inc., represented the buyer, a private 1031 exchange buyer based in San Diego, California, in both transactions. The seller and developer of both properties, Zaremba Group of Lakewood, Ohio, was represented by Doug Holtzman and Tori Nook of Anchor Cleveland in Beachwood, Ohio.
"Hanley Investment Group represented the California-based investor who traded out of a multi-family property," said Velten.  "We helped facilitate our client's goal to acquire two  passive retail investments at above-market returns outside of California to fulfill a 1031 exchange requirement Additionally, we worked with multiple lenders in order to secure the best possible financing for the buyer."
Lefko adds, "Both Dollar General properties were brand-new, 2020 construction, with 15-year, absolute triple-net leases. The lease structures provide minimal management responsibilities, ideal for our client who was seeking more passive ownership compared to the more management intensive apartments they sold."
The Dollar General store in Windham is a freestanding, 10,566-square-foot Dollar General Plus store located at 9132 N. Main Street and Maple Grove Road, a hard corner intersection. The sale price was $1,648,630.
According to Velten, the new Dollar General Plus store is a relocation and expansion of an existing Dollar General from across the street into the Dollar General Plus model, which offers more grocery services and products than a traditional Dollar General. The 1.52-acre property, which is surrounded by residential, is also a half-mile from Windham High School and a quarter mile from Katherine Thomas Elementary School. The population count within a 5-mile radius of the store is estimated to be 12,314.
The second Dollar General store that the buyer purchased was a freestanding, 9,026-square-foot store located at 1107 Bowling Green Rd. (U.S. Route 6) in Bradner, which is a small, largely residential community in Wood County and is part of the Toledo Metropolitan Area. The sale price was $1,458,500. The property sits on 2.04 acres and is located across the street from a Fuel Mart commercial fueling station and a large convenience store. The site is also 10 miles from Bowling Green State University with approximately 14,000 undergraduate students). There are more than 13,000 people within a 7-mile radius of the Dollar General store and nearly 102,000 people within a 15-mile radius.
Dollar General was founded in 1939 and is headquartered in Goodlettsville, Tennessee, a suburb of Nashville. Dollar General Corporation (NYSE: DG) is a leading discount retailer with more than 17,000 stores in 46 states and has been delivering value to shoppers for more than 80 years. The company recently reported 31 consecutive years of same-store sales growth through 2020 and did $33.7 billion in net sales in 2020, an increase of 21.6% over the previous fiscal year. 
In the company's fourth quarter 2020 report, Dollar General reiterated its plans to execute 2,900 real estate projects in fiscal year 2021, including 1,050 new store openings, 1,750 remodels and 100 store relocations.

"We are excited to once again accelerate our real estate growth plans in fiscal year 2021," said Jeff Owen, Dollar General's chief operating officer, in a previous report. "Our portfolio of high-return real estate projects continues to be a top priority for capital allocation as we look to continue delivering long-term shareholder value. With a robust pipeline in place and plans to execute an average of nearly eight real estate projects per day in fiscal year 2021."

"Few retailers are expanding at the pace of dollar stores, and the dollar type of tenants like Dollar General have continued to succeed as an essential business during the COVID-19 lockdowns and proven to be resistant to e-commerce, economic downturns and cannibalization from their own rapid expansion," said Velten.
Velten adds, "We expect to continue seeing more 1031 exchange buyers selling their multi-family properties in California to avoid certain laws and mandates that have made it very difficult for them to achieve their desired returns. Dollar General properties are an attractive passive investment because of their absolute triple-net corporate lease structure with an excellent credit rating and overall earnings. That has been evident more so over the last six months as cap rates on similar new construction Dollar Generals have compressed, as demand outpaces available inventory."
Hanley Investment Group has additional on and off-market dollar store investment opportunities around the country. In the last 24 months, Hanley Investment Group has arranged the sale of 81 retail properties valued at $341 million in the Midwest.
About Hanley Investment Group
Hanley Investment Group Real Estate Advisors is a real estate brokerage and advisory services company with a $7.7 billion transaction track record that specializes in the sale of retail properties nationwide. Our expertise, proven track record, and unwavering dedication to putting clients' needs first, sets us apart in the industry. Hanley Investment Group creates value by delivering exceptional results through the use of property-specific marketing strategies, cutting-edge technology, and local market knowledge. Our nationwide relationships with investors, developers, institutions, franchisees, brokers, and 1031 exchange buyers are unparalleled in the industry, translating into maximum exposure and pricing for each property. With unmatched service, Hanley Investment Group has redefined the experience of selling retail investment properties. For more information, visit www.hanleyinvestment.com.
#  #  #