Record Cap Rate in California
CORONA DEL MAR, CALIF. – (RealEstateRama) — Hanley Investment Group, a nationally-recognized real estate brokerage and advisory firm specializing in retail property sales, announced today that Executive Vice President Eric Wohl completed the sale-leaseback of a Wendy's restaurant in San Diego County, California. The 2,806-square-foot single-tenant NNN retail property with a drive-thru is located on .84 acres at 8749 Campo Road, near the intersection of Spring Street and Campo Road in La Mesa. The property sold for $4,125,000, representing a record-setting cap rate for a fee-simple Wendy's sale-leaseback in California.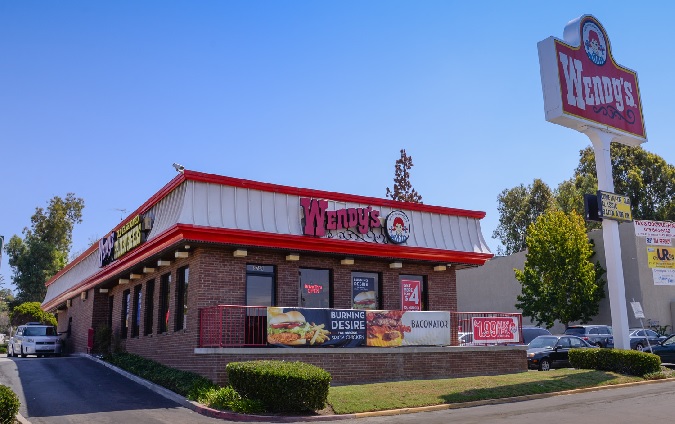 "The record-setting cap rate obtained for this Wendy's underscores the current investor demand for this product type," said Wohl. "We identified a qualified all-cash 1031 exchange buyer, negotiated the lease during the escrow period, and facilitated a quick 14-day closing."
The sale included both the land and the building and featured a brand new 20-year absolute NNN lease with increases every five years. The lease is guaranteed by the largest Wendy's operator in California, according to Wohl.
Built in 1984, the high-profile freeway location is situated close to the on/off ramp for both the CA-94 and CA-125 freeways with over 220,000 cars per day combined. Over 437,000 people are located within a five-mile radius and there is an average household income of nearly $75,000 within one-mile of the property.
As an added benefit for the buyer, the property will undergo Image Activation, which is expected to be completed within 18 months of closing, to reflect Wendy' s most current prototype. Image Activation typically boosts store sales 10%-15%, Wohl noted.
Wohl represented the San Diego-based seller, who operates 54 Wendy's locations in California including this location. The buyer, represented by Thomas Ahn of Integrity Capital, was a private investor based in San Diego.
"Due to the limited supply of well-located net-leased assets in Southern California and the strong demand for long-term leases with increases, this property produced an incredible amount of activity with multiple backup offers," Wohl noted.
About Hanley Investment Group
Hanley Investment Group Real Estate Advisors is a retail investment advisory firm with a $5 billion transaction track record nationwide, who works closely with individual investors, lending institutions, developers, and institutional property owners in every facet of the transaction to ensure that the highest value is achieved. For more information, visit www.hanleyinvestment.com.