Raley's-anchored shopping center sells for $15.1 million in Ukiah
CORONA DEL MAR, CALIF. – (RealEstateRama) — Hanley Investment Group Real Estate Advisors, a nationally-recognized real estate brokerage and advisory firm specializing in retail property sales, announced today that President Ed Hanley and Senior Vice President Kevin Fryman completed the sale of Ukiah Crossroads, a 98%-occupied, 106,460-square-foot grocery-anchored shopping center located in Mendocino County, Calif. The purchase price was $15.1 million.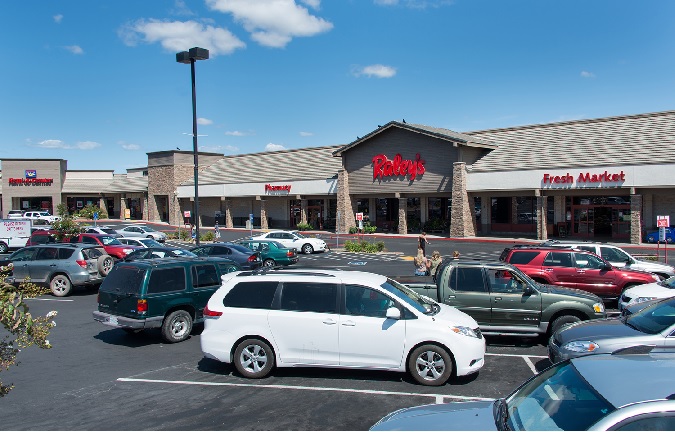 Hanley and Fryman represented the buyer, a private investor in San Pedro, Calif., and the seller, Columbus Pacific Properties of Santa Monica, Calif., in the 1031 exchange transaction.
Built in 1986 on 9.78 acres, and remodeled in 2012, Ukiah Crossroads is located at 1307-1399 North State Street and 180-200 Ford Road in Ukiah. The grocery-anchored shopping center is anchored by a 61,046-square-foot Raley's supermarket and includes tenants Dollar Tree, O'Reilly Auto Parts, Rue 21, Rent-A-Center, U.S. Cellular and Advance America. The purchase also included a developable 1.39-acre freeway-visible pad.
According to Hanley, Ukiah Crossroads benefits from its freeway visible location at the on/off ramp of the 101 Freeway along State Street, the main thoroughfare in Ukiah. Additionally, due to the lack of shopping options in the surrounding cities in Mendocino and Lake counties, which has a combined population of 113,000 people, Ukiah draws customers from a larger trade area than a traditional grocery-anchored center.
Hanley Investment Group helped an existing client satisfy their 1031 Exchange requirement," said Fryman. "In 2012, Raley' s remodeled the interior of their store, demonstrating their long-term commitment to the location. Further, the buyer was able to purchase the shopping center below replacement cost."
Hanley added, "This transaction is a prime example of how Hanley Investment Group continues to source opportunities that meet our clients' needs."
About Hanley Investment Group
Hanley Investment Group Real Estate Advisors is a retail investment advisory firm with a $5 billion transaction track record nationwide, who works closely with individual investors, lending institutions, developers, and institutional property owners in every facet of the transaction to ensure that the highest value is achieved. For more information, visit www.hanleyinvestment.com.