Sale represents $1,956 per square foot, ranking the transaction in the
top one-percent on price per square foot for a single-tenant bank sale nationwide.
BONITA SPRINGS, Fla. – (RealEstateRama) — Hanley Investment Group Real Estate Advisors, a nationally-recognized real estate brokerage and advisory firm specializing in retail property sales, announced today that the firm has completed the sale of a single-tenant BB&T Bank located near Naples, Florida, in the city of Bonita Springs. The purchase price was $6.4 million for a 3,272-square-foot building, representing $1,956 per square foot, ranking the transaction in the all-time top one-percent for a single-tenant bank sale nationwide, according to CoStar.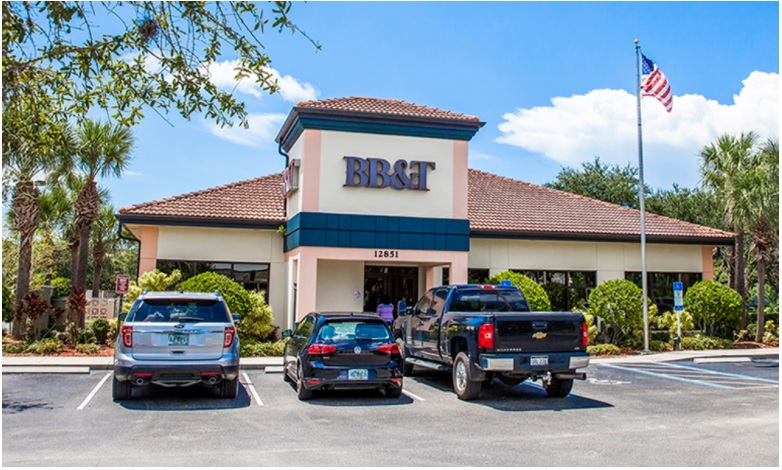 Executive Vice President Eric Wohl and Associate Andrew Cunningham, CCIM, represented the seller, Pontus Capital of La Jolla, California. The buyer, a Southern California-based investor, was represented by Daniel Chiprut, senior managing director, Newmark Grubb Knight Frank in Los Angeles.
Pontus is a private real estate investment firm that acquires and manages long-term triple-net leased properties to creditworthy tenants nationwide in partnership with institutions, family offices and accredited investors. Pontus principals have acquired over $4 billion of net-lease properties over the last 20 years, primarily through sale-leaseback and portfolio transactions.
"Utilizing our proprietary database of investors and active market participants, we were able to identify a 1031 exchange buyer, who we had sold a single-tenant bank to in 2016, a Union Bank located in Montclair," said Wohl.
Built in 2003, the BB&T bank building with a quadruple lane drive-thru and walk-up ATMs is located on a 0.95-acre outparcel to Publix supermarket at the Bonita Grande Crossings shopping center, 12851 Bonita Beach Road in Bonita Springs. The absolute triple-net single-tenant investment has eight years of lease term remaining with three-percent annual rent increases.
"The property is ideally located in the affluent market of Naples, Florida. It is well positioned as an outparcel to Publix, the dominant Florida grocer, and at the entrance to Bonita Grande Crossings shopping center," said Wohl. "This property checked several boxes for investors looking for a stable investment with low risk: a corporate-backed lease guaranty from an investment grade tenant, excellent trade area demographics, and an absolute NNN lease with eight-plus years of firm term remaining."
According to Wohl, the Naples MSA boasts more than 80 championship golf courses and has the most golf holes per capita in the nation. More than 78,000 people with an average household income in excess of $100,000 reside within a five-mile radius of the property. The property also benefits from 78,500 cars per day along nearby Interstate 75, 14,000 cars per day at the intersection of Bonita Beach Road and Bonita Grande Drive and the credit tenants located within Bonita Grande Crossings, which includes Publix, Wells Fargo, 7-Eleven, The Tire Choice, Great Clips, Bon Worth, Subway, and Advance Auto Parts.
A Fortune 500 company, BB&T is one of the largest financial services holding companies in the U.S. with $220.3 billion in assets and market capitalization of $37.0 billion as of September 30, 2017. Building on a long tradition of excellence in community banking, BB&T offers a wide range of financial services including retail and commercial banking, investments, insurance, wealth management, asset management, mortgage, corporate banking, capital markets and specialized lending. Based in Winston-Salem, N.C., BB&T operates over 2,100 financial centers in 15 states and Washington, D.C.
About Hanley Investment Group
Hanley Investment Group Real Estate Advisors is a retail investment advisory firm with $6 billion transaction track record nationwide, who works closely with individual investors, lending institutions, developers, and institutional property owners in every facet of the transaction to ensure that the highest value is achieved. For more information, visit www.hanleyinvestment.com.
# # #
Anne Monaghan
MONAGHAN COMMUNICATIONS, INC.


830.997.0963