LANCASTER, Calif. — (RealEstateRama) — Hanley Investment Group Real Estate Advisors, a nationally recognized real estate brokerage and advisory firm specializing in retail property sales, announced today that the firm has completed the sale of two multi-tenant pads to the Walmart Supercenter in Lancaster, Calif. Built in 2003, the 100-percent-occupied buildings totaled 13,760 square feet. The sale price was $6 million.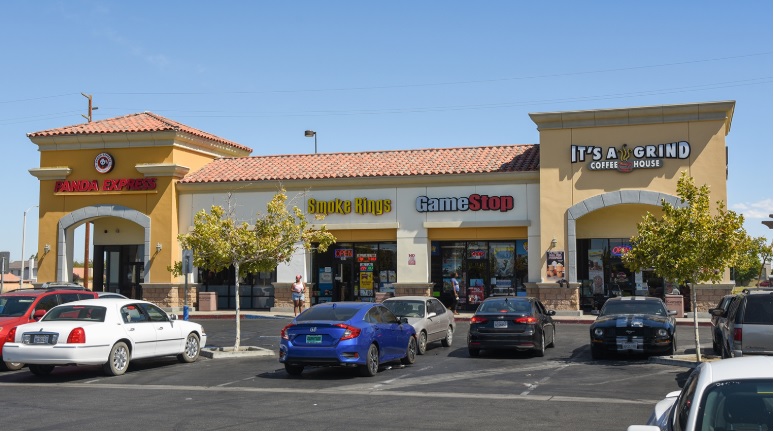 Hanley Investment Group's Executive Vice President Eric Wohl, President Ed Hanley, along with Associate Andrew Cunningham, represented the seller, The Niki Group of San Diego and Wood Investments Companies Inc. of Costa Mesa, Calif. The buyer, a private non-1031 exchange buyer based in Los Angeles, was represented by James Chin of Realtex Properties, Inc. of Los Angeles.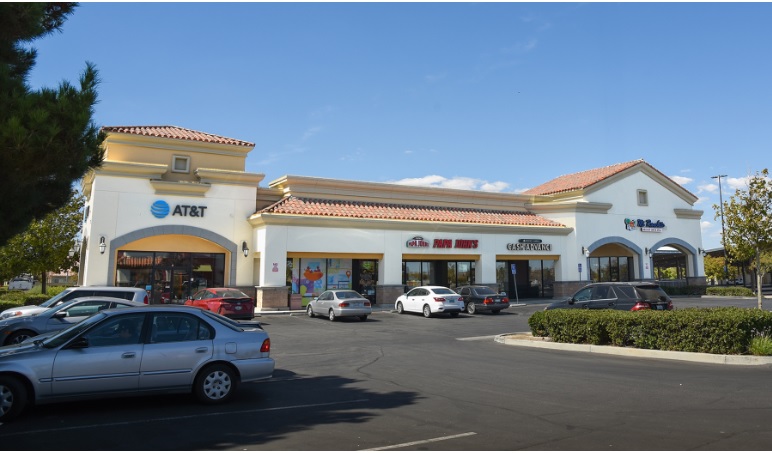 According to Hanley, the sale represents the 2nd lowest cap rate over the previous 12 months and the third highest price per square foot over the past 36 months for a multi-tenant property in the Lancaster/Palmdale market.
Pad B, a 7,500-square-foot building, is occupied by AT&T, Papa John's, Advance America and Mi Ranchito Mexican Bar and Grill and located at 1721 East Avenue J in Lancaster. Pad G, a 6,260-square-foot building, is occupied by Panda Express, Smoke Rings, GameStop and It's a Grind and located at 44421 20th Street East in Lancaster.
According to Wohl, 80 percent of the tenants feature rental increases providing an ideal hedge against inflation and resulting in strong cash flow growth. Additionally, each building is situated on its own parcel allowing for separate sales in the future to maximize value. "The properties have excellent access and visibility and benefit from the high-traffic location with 30,000 cars per day at the intersection of East Avenue J and 20th Street," said Wohl. "The shopping center has six points of ingress/egress and large pylon signage. Furthermore, there are over 81,000 people within a three-mile radius."
In addition to Walmart, nearby national and regional credit tenants include Stater Bros., ALDI, McDonald's, Wells Fargo, Bank of America, Chase Bank, Jack in the Box, Del Taco, Taco Bell, KFC, El Pollo Loco, Wingstop, Goodwill, In-Shape Health Club, Dollar Tree, CVS/pharmacy, 7-Eleven, AutoZone, Subway and H&R Block.
"The market for shadow-anchored multi-tenant retail in Southern California is still very strong," said Wohl. "These types of investments are a great alternative for passive investors looking for a better yield than a single-tenant retail property where cap rates in Southern California are dipping as low as 4 percent for prime assets leased to national credit tenants on a long-term lease."
Cunningham added, "With over 30 percent population growth since 2000, the Antelope Valley market offers investors the opportunity to acquire quality multi-tenant assets at cap rates over 75 basis points higher compared to similar property types in the Inland Empire, Orange County, or Los Angeles markets."
About Hanley Investment Group
Hanley Investment Group Real Estate Advisors is a retail investment advisory firm with a $6+ billion transaction track record nationwide, who works closely with individual investors, lending institutions, developers, and institutional property owners in every facet of the transaction to ensure that the highest value is achieved. For more information, visit www.hanleyinvestment.com.
# # #
Anne Monaghan
MONAGHAN COMMUNICATIONS, INC.


830.997.0963