The Public is Invited to El Cholo Restaurant in Corona del Mar on Wed., Nov. 9th @ 5-8 pm

CORONA DEL MAR, Calif. – (RealEstateRama) — Hanley Investment Group Real Estate Advisors, a nationally-recognized real estate brokerage and advisory firm specializing in retail property sales, announced today that the group is launching its sixth annual Movember campaign to raise funds and awareness for men's health during the month of November.
This year, clients, friends and family will join Hanley Investment at El Cholo restaurant in Corona del Mar on Wednesday, November 9, 2016, for a special evening of mustaches, cocktails and fundraising to benefit Movember. The event will be held from 5:00 p.m. until 8:00 p.m. at 3520 East Coast Highway in Corona del Mar. The public is invited.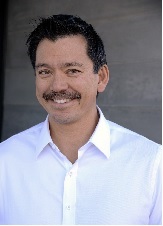 According to Ed Hanley, president of Hanley Investment Group, attendees can watch the Hanley team create the perfect pour as they become the evening's "Master Mixologist" (supervised by El Cholo bartenders, of course!). El Cholo will donate 25 percent of the evening's proceeds to Movember.
The Movember Foundation is the only global charity focused solely on men's health. The men of Hanley Investment Group will start November 1st clean-shaven and grow mustaches as a team. Then, for the rest of the month, these men, known as "Mo Bros," will groom and trim their mustaches to effectively become walking, talking billboards for the 30 days of November. With the help of Mo Sistas, Hanley Investment Group's Mo Bros will seek donations from friends, family and clients to support their mustache-growing efforts while posting their progress online.
"Having lost my father to prostate cancer in 2009, this annual tradition of participating in Movember is near and dear to me," said Hanley. "I am both honored to be a part of bringing awareness to this very important cause and humbled by everyone's continued support over the years. Like everything we do, we've got big goals for fundraising, which we hope to achieve with everyone's support."
Last year, Hanley Investment Group raised $35,000 for The Movember Foundation. Hanley Investment Group's fundraising efforts landed the firm in the top 25 out of 15,000 teams nationwide (the top 1 percent in the U.S.). The firm has raised more than $102,000 for the Movember Foundation since 2011. Proceeds are directed to programs that are run directly by Movember and their men's health partners.
The Movember community has raised over $710 million and has funded more than 1,200 men's health projects in 21 countries to date. This work is helping men live happier, healthier, and longer lives through investing in these key areas: prostate cancer, testicular cancer, mental health, and suicide prevention.
To donate to Hanley Investment Group's Movember Team, click here.
About Hanley Investment Group
Hanley Investment Group Real Estate Advisors is a retail investment advisory firm with a $5 billion transaction track record nationwide, who works closely with individual investors, lending institutions, developers, and institutional property owners in every facet of the transaction to ensure that the highest value is achieved. For more information, visit www.hanleyinvestment.com.