Company Has Raised More than $243,000 Since 2011
CORONA DEL MAR, Calif. – RealEstateRama – Hanley Investment Group Real Estate Advisors, a nationally recognized real estate brokerage and advisory firm specializing in retail property sales, announced today that the firm is launching its annual Movember campaign. This November marks Hanley Investment Group's 10th consecutive year growing mustaches and raising funds for the Movember® Foundation. A movement that supports groundbreaking projects for men's mental health, suicide prevention and cancers. Hanley Investment Group has raised more than $243,000 for the Movember® Foundation.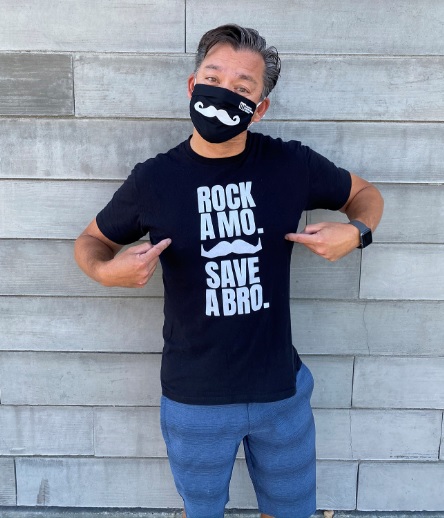 "We know that this has been a very challenging year for everyone," said Hanley Investment Group's President Ed Hanley. "Mental and physical health have certainly been on everyone's mind as we deal with the impact of the coronavirus and the lockdowns, loss of income and social unrest."
Hanley continues, "So many of us have lost someone to cancer. My own father died of prostate cancer way too young. According to the American Cancer Society, prostate cancer is the second leading cause of cancer death in American men, behind only lung cancer. But they don't have to die. In fact, more than 3.1 million men in the United States who have been diagnosed with prostate cancer at some point are still alive today. By 2030, the Movember Foundation aims to halve the number of men dying from prostate cancer and halve the number of men facing serious ongoing side effects from treatment."
The Movember Foundation is the leading charity dedicated to changing the face of men's health in the U.S. and around the world. During Movember, men start November 1st clean-shaven and grow a mustache for the month, getting friends, family and colleagues to donate to their effort.
This year, Hanley Investment Group had face masks printed with a mustache so the company's mustache-growing, Movember awareness campaign and fundraiser wouldn't go unnoticed. To donate to Hanley Investment Group's Movember Team: movember.com/t/hanley-investment-group.
About the Movember Foundation
The Movember Foundation has one goal: to stop men dying too young. As the only global charity tackling men's health issues year-round, the foundation supports the following causes: prostate cancer, testicular cancer, mental health, and suicide prevention. Since 2003, the support of more than 5 million men and women has funded over 1,200 innovative projects across more than 20 countries. To learn more, please visit movember.com. Movember is a registered 501(c)(3) charity.
About Hanley Investment Group
Hanley Investment Group Real Estate Advisors is a boutique real estate brokerage and advisory services company with a $6+ billion transaction track record that specializes in the sale of retail properties nationwide. Our expertise, proven track record, and unwavering dedication to putting clients' needs first, sets us apart in the industry. Hanley Investment Group creates value by delivering exceptional results through the use of property-specific marketing strategies, cutting-edge technology, and local market knowledge. Our nationwide relationships with investors, developers, institutions, franchisees, brokers, and 1031 exchange buyers are unparalleled in the industry, translating into maximum exposure and pricing for each property. With unmatched service, Hanley Investment Group has redefined the experience of selling retail investment properties. For more information, visit www.hanleyinvestment.com.
# # #