CORONA DEL MAR, CALIF. – (RealEstateRama) — Hanley Investment Group, a nationally-recognized real estate brokerage and advisory firm specializing in retail property sales, announced today that Executive Vice President Eric Wohl negotiated the sale of Woodland Plaza, an 87,855-square-foot grocery-anchored shopping center in Harlan, Kentucky. Wohl represented both the buyer, Coastal Equities in Weston, Florida, and the seller, RCG Ventures of Atlanta, Georgia.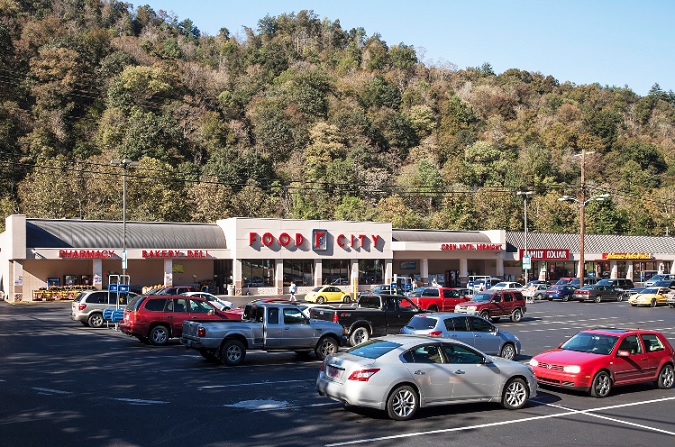 The shopping center, which is situated in the southeastern section of the state, bordering Virginia, in Harlan County, is located at 2366-2478 S. US Highway 421 and includes tenants Food City, Advance Auto Parts, and Family Dollar. Woodland Plaza was built on 8.30 acres in 1974 and renovated most recently in 2010.
Woodland Plaza was 100 percent occupied at the time of the sale; 94 percent of the occupied square footage was leased to national and regional tenants including Food City, according to Wohl. Major retailers in the area include Walmart, Big Lots, CVS, Don' s Super Saver, Goody' s, Goodwill, Hardee's, Kentucky Fried Chicken, McDonald' s, O' Reilly, Save-A-Lot, Taco Bell, Tractor Supply Company and Wendy's.
"This was an excellent cash flow opportunity for the buyer," said Wohl. "The shopping center boasts an excellent tenant mix with strong store sales combined with the fact that the buyer was able to assume an existing CMBS loan at a good interest rate. Additionally, Food City had recently executed a new 10-year extension and a planned expansion in 2016."
Wohl adds, "Investors are continuing to take advantage of the above market returns available when purchasing anchored shopping centers located in strong secondary and tertiary markets. We see this trend continuing as investors seek refuge from a volatile stock market and alternate property types."
About Hanley Investment Group
Hanley Investment Group Real Estate Advisors is a retail investment advisory firm with a $5 billion transaction track record nationwide, who works closely with individual investors, lending institutions, developers, and institutional property owners in every facet of the transaction to ensure that the highest value is achieved. For more information, visit www.hanleyinvestment.com.