All-Cash 1031 Exchange Buyer Closes in Nine Days
CORONA DEL MAR, CALIF. – (RealEstateRama) — Hanley Investment Group Real Estate Advisors, a nationally-recognized real estate brokerage and advisory firm specializing in retail property sales, announced today that the firm completed the sale of a 9,167-square-foot multi-tenant retail pad building, which is part of a neighborhood shopping center anchored by Smart & Final Extra! in Upland, Calif. The sale price of $3.9 million, with a cap rate of 5.48%, represented a record low cap rate for a multi-tenant pad over $3.5 million in the trade area.
Hanley Investment Group's Executive Vice President Bill Asher and Senior Vice President Pat Kent represented the seller, CME Mountain Avenue LLC, based in San Diego, Calif. The buyer, a local investment partnership, was represented by Jin Hwang of EJ Realty & Investment in Torrance, Calif.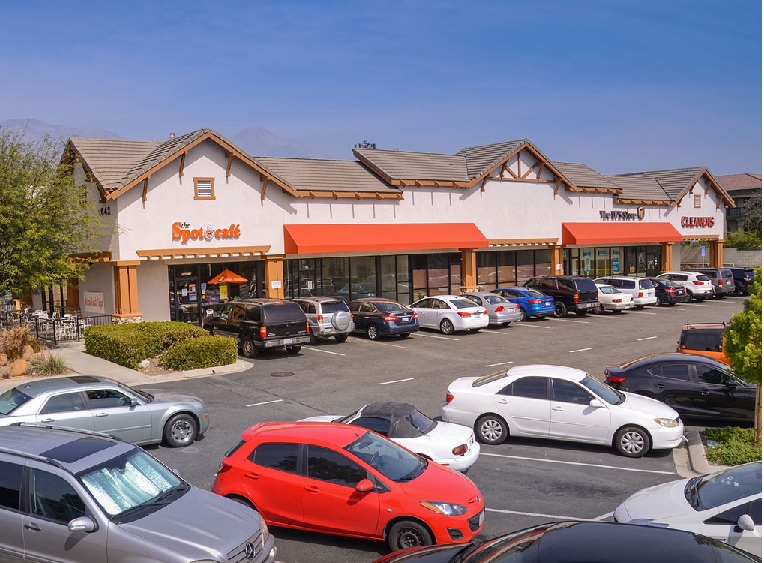 Built in 1997, the multi-tenant retail building is situated on .49 acres at the northeast corner of Foothill Boulevard and Mountain Road at 1042 North Mountain Road in Upland. The five-tenant property was 100% occupied at the time of the sale. Tenants included The UPS Store, The Spot Café, Mountain View Dental and We Talk Pets.
"The market for shadow-anchored multi-tenant retail in southern California remains strong," said Asher. "It's become a very good alternative for passive investors looking for a better yield than the single-tenant retail investment sector where cap rates in southern California have consistently transitioned in the last year into the 4% cap range for those assets leased to national credit tenants."
"There was no shortage of interest in the property," said Kent. "We procured 10 competitive offers and ultimately procured a qualified all-cash 1031 exchange buyer. We structured an expedited closing with a nine-day escrow with a seven-day due diligence period that met both the buyer and seller's investment objectives."
Asher notes that the Smart & Final Extra! was a significant driver to the sale along with the desirable Foothill Boulevard location. "The amount of daily customer traffic generated by Smart & Final along with being situated at one of the most highly-travelled intersections in Upland, were highly attractive selling points to the long-term stability of the location and the main reason the property was pursued by a large group of prospective buyers."
About Hanley Investment Group
Hanley Investment Group Real Estate Advisors is a retail investment advisory firm with a $5 billion transaction track record nationwide, who works closely with individual investors, lending institutions, developers, and institutional property owners in every facet of the transaction to ensure that the highest value is achieved. For more information, visit www.hanleyinvestment.com