ONTARIO, Calif. – RealEstateRama – Hanley Investment Group Real Estate Advisors, a nationally recognized real estate brokerage and advisory firm specializing in retail property sales, announced today that the firm arranged the sale of a two-tenant, retail pad building occupied by Assure Dental and Verizon Wireless store shadow-anchored by Sam's Club at The Marketplace at Ontario Center in Ontario, California. The sale price was $4 million.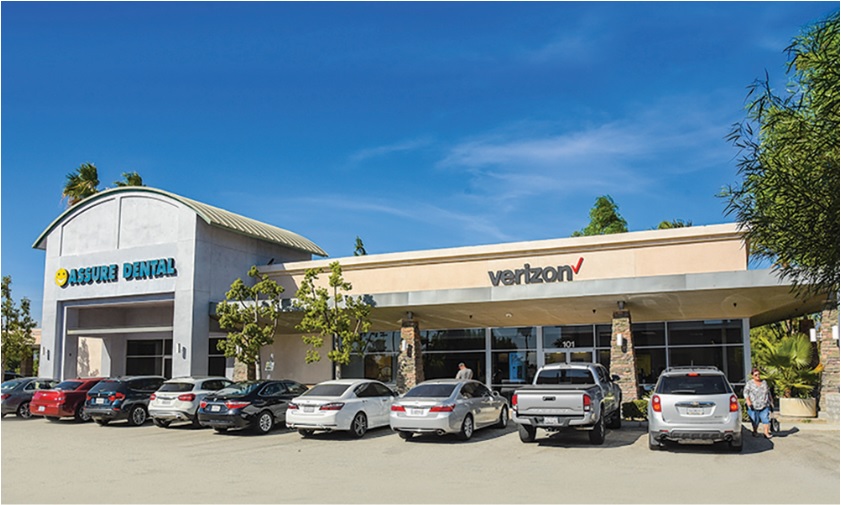 Hanley Investment Group Executive Vice President Matt Burnett represented both the buyer, a private investor based in Los Angeles, and the seller, also a private investor from the Los Angeles area.
Located at 961 North Milliken Avenue in Ontario, which is 35 miles east of Downtown Los Angeles, the 6,300-square-foot retail building was built in 2002 and includes a 3,500-square-foot Assure Dental and a 2,800-square-foot Verizon Wireless on a 1.02-acre parcel. The property is situated at the signalized, hard corner entrance to the Sam's Club-anchored shopping center and immediately across from the Ontario Mills Mall at Milliken Avenue and Concours Street with 45,000 cars per day along Milliken Avenue. More than 290,000 people are estimated to live in a five-mile radius of the property (2018). Tenants at The Marketplace at Ontario Center include Sam's Club, Staples, Bob's Furniture and Bassett. Other tenants in the area include Costco, Target, Kohl's and many more.
Ontario Mills, which encompasses approximately 1.5 million square feet, is the #1 largest outlet and value retail shopping destination in California. It is also one of California's top tourist attractions with over 28 million visitors annually; 23% of visitors are from international markets. According to Burnett, both Assure Dental and Verizon Wireless have successfully operated at the property for over 10 years and feature net leases allowing full pass-through of property-related expenses.
"We generated multiple competitive offers in the first couple of weeks of marketing the property and ultimately secured an all-cash buyer with a quick inspection timeline that allowed for a successful closing amidst the coronavirus crisis," said Burnett. "The sale represented a 5.40% cap rate, the lowest multi-tenant cap rate for a second-generation building in the Inland Empire over the past 12 months."
In the Inland Empire, Burnett is currently marketing several other assets for sale including a single-tenant, absolute triple-net lease investment occupied by Rally's; Highland Avenue Shopping Center, a 55,810-square-foot, seven-tenant retail center; a 5,506-square-foot, value-add investment opportunity adjacent to Riverside Plaza; and an 11,596-square-foot, single-tenant building leased to DaVita Dialysis.
Hanley Investment Group has sold 31 multi-tenant retail pad buildings valued at $139 million in the last 12 months nationwide.
About Hanley Investment Group
Hanley Investment Group Real Estate Advisors is a retail investment advisory firm with a $6+ billion transaction track record nationwide that works closely with individual investors, lending institutions, developers, and institutional property owners in every facet of the transaction to ensure that the highest value is achieved. For more information, visit www.hanleyinvestment.com.
# # #