Washington, D.C. – (RealEstateRama) — NeighborWorks network organizations across the U.S. last year provided $39.2 million in down payment assistance to consumers, helping thousands of people become homeowners. Many of the purchasers were first-time homebuyers with low and moderate incomes, who without the support of NeighborWorks organizations would not have been able to buy a home.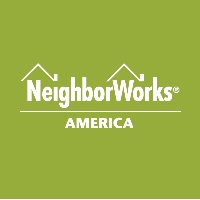 "Locally-based NeighborWorks organizations work with a variety of partners to build down payment assistance options that help credit-worthy consumers bridge an important financial gap that enables them to firmly take hold of homeownership," said Karen Hoskins, interim vice president of homeownership programs and lending at NeighborWorks America.
NeighborWorks organizations are expanding their use of mobile marketing and social media tools to educate more consumers about the availability and benefits of down payment assistance programs in 2018. A national household opinion survey from NeighborWorks America in 2017 found fewer than four out of ten millennials are aware of down payment assistance programs that are open to middle-income homebuyers. Just 27 percent of the overall population was aware of these programs.
"Home prices are increasing, and mortgage rates have been climbing," said Hoskins. "Down payment assistance programs and other appropriate mortgage products from NeighborWorks, other nonprofit providers and state and local governments are important tools to help keep homeownership within reach."
For more information about NeighborWorks down payment assistance and other homeownership programs, visit www.neighborworks.org/homeownership.
About NeighborWorks America
For nearly 40 years, Neighborhood Reinvestment Corp. (d/b/a NeighborWorks America), a national, nonpartisan nonprofit, has created opportunities for people to improve their lives and strengthen their communities by providing access to homeownership and to safe and affordable rental housing. In the last five years, NeighborWorks organizations have generated more than $27.2 billion in reinvestment in these communities. NeighborWorks America is the nation's leading trainer of community development and affordable housing professionals.
Contact:
Doug Robinson


202-760-4062
@neighborworkspr