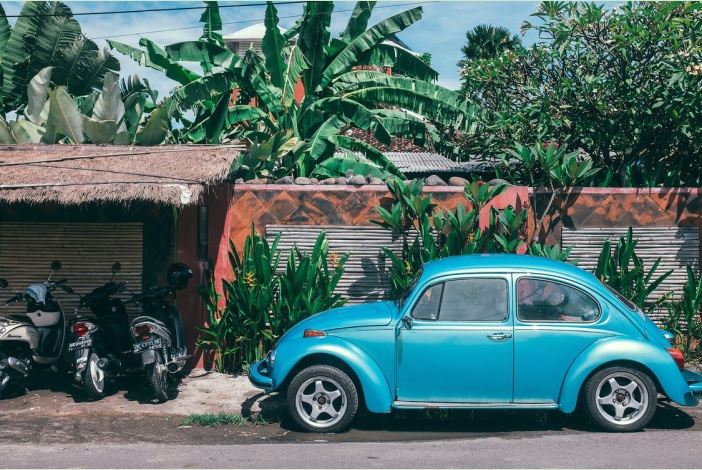 It seems thrilling when you plan to take a two-month break from work and go live in the mountains to unwind and relax. But a minute into the plan, and you soon start dreading leaving your car all alone. Cars stay on top of their functionality when they are running. Even though two months is not a long time, it is still advisable that you prep your car before leaving. It saves the vehicle from damage and misuse and protects it from unforeseen weather conditions.
Considering the above scenario, here we have a list of a few ways you can safely store your vehicle for long-term before leaving:
WASH THE CAR, INSIDE, AND OUT!
You may wash your vehicle frequently when in use. But it is also essential to clean it thoroughly before you leave it stored away for a few months. Grease and dirt can be very damaging to a vehicle's exterior or interior. And this is why we recommend you deep-clean your car before storing it for the long-term.
Waxing your car is a useful way of keeping it protected from dust and debris. When dirt accumulates on the surface, it can damage the exterior. And this is why it is best to layer wax over the body to keep it from harming your vehicle.
Leaving your vehicle idle for months makes it vulnerable to rust and damage. Therefore, it is best to fill up the tank to the brim to have no corroding space. Also, there are numerous fuel stabilizers available that prevent the car system from rusting. You can add this into the fuel and drive around for a while. This way, the stabilizer will mix in with it and get a chance to move into the vehicle's fuel system.
If you are skeptical about leaving your vehicle in your garage, consider hiring a storage space. There are numerous storage facilities that you can rent for storing your belongings. They take up monthly rentals and provide various features. These storage areas are also climate-controlled, which is a perfect setting for storing a vehicle. You can rent a storage space close to where you live so that it is easy for you to drop your car.
Moreover, such storage facilities are highly safe and secure spaces. You can be stress-free when away for a holiday, knowing that your car is in safe hands, instead of worrying if someone might break in and damage it. For example, imagine you live in Bossier City in Louisiana, U.S. The reported crime rate is 52 per 1000 residents, which makes it one of the highest in the U.S. The chance of falling prey to a property crime is 1 in 19. And this makes it very important for you to place your car in rented storage in Bossier to avoid the risk of any damages while you are away.
REFILL THE OIL AND GREASE THE VEHICLE:
Used oil can damage your car's system if left in for too long. It can thicken and clog your engine, making it extremely difficult for you to switch it on when you come back. It is best to change the oil and grease other parts of the vehicle while you are at it. These include all components you believe are prone to catching rust. And greasing them will help prevent them from rusting.
If your car is left idle for too long, animals and other insects can get in and make homes. It can destroy the interiors, so it is best to plug in all open gaps into your car. You should most essentially cover the tailpipe since that is an undeniable way through which things can get in. You can use a rag or aluminum foil. However, keep in mind to remove it before you kickstart your vehicle again.
When batteries are left unused for a long time, they can drip and rust the car's system. It is best to detach the battery for storing your vehicle to avoid hassle later on.
Once you have finished all the prepping, you should securely cover your car with an appropriate car cover. It is best to get the ones that are breathable and tightly wrap around the vehicle to avoid any moisture or dust from accumulating.
CONCLUSION:
Storing your car and keeping it idle for months is detrimental to the internal system and the car's exterior. Dust, debris, and several other factors can damage it to the point of no return. However, if you plan to leave your car for the long-term, it is best to follow the tips we mentioned above. We are pretty sure these tips will help you keep your vehicle safe and secure when you store it away for years!