WASHINGTON – November 18, 2016 – (RealEstateRama) — On November 16, HUD published in the Federal Register the final rule implementing housing provisions under the Violence Against Women Reauthorization Act of 2013 (VAWA) as it applies to HUD programs. The rule codifies VAWA core protections across covered HUD programs to ensure individuals are not denied assistance, evicted, or have their assistance terminated because of their status as victims of domestic violence, dating violence, sexual assault and stalking, or for being affiliated with a victim.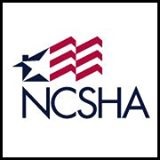 The 2013 VAWA legislation and resulting final rule expands the number of HUD programs subject to VAWA protections. Previously, only residents of public housing and Section 8 tenant-based and project-based programs were covered by VAWA legislation as passed by Congress in 2005. The final rule extends VAWA protections to the HOME Investment Partnerships Program, the National Housing Trust Fund, Section 202 Supportive Housing for the Elderly, Section 236 Rental Program, Section 811 Supportive Housing for People with Disabilities, Section 211(d)(3) Below Market Interest Rate Program, Housing Opportunities for Persons with AIDS, and McKinney-Vento homeless programs. The Low Income Housing Tax Credit and USDA Rural Housing properties are also subject to VAWA requirements per the 2013 reauthorization; however, Treasury and the Department of Agriculture have not yet issued regulations to implement VAWA protections under those programs.
A key element of VAWA's housing protections are emergency transfers which allow victims of domestic and/or sexual violence to move to another safe and available unit if they fear for their life and safety. VAWA requires HUD to adopt a model emergency transfer plan for housing providers, and to explain how housing providers must address their tenants' requests for emergency transfers. The final rule complies with this requirement, including a model emergency transfer plan that allows the victim to determine what is a safe unit; requires housing providers to allow for a victim to move immediately if there is another safe and available unit; and requires housing providers to document requests for emergency transfers, including the outcome of the request, and to report this annually to HUD.
The rule also finalizes tenant notification requirements and makes clear that under most circumstances third party documentation requirements are unnecessary so long as a victim self-certifies their need for VAWA protections. Lastly, in realizing that domestic violence can often have negative economic and criminal consequences on a survivor, the final rule ensures that covered housing providers do not deny tenancy or occupancy rights based solely on adverse factors that are a direct result of being a survivor of domestic or sexual violence.
For more information, contact NCSHA's Althea Arnold.