An additional 73 Family Unification Program vouchers will provide stable housing and support to families in need
CHICAGO (April 7, 2020) – RealEstateRama – The Chicago Housing Authority (CHA) announced today that it has received a nearly $1 million grant award from the U.S. Department of Housing and Urban Development (HUD) that will allow CHA to offer additional housing vouchers for families impacted by the child welfare system, giving families stable housing and the opportunity to reunite.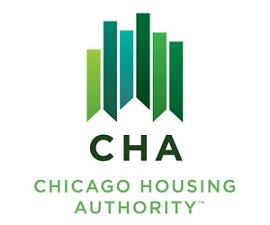 CHA was awarded $942,576 in Family Unification Program (FUP) grant funding for 73 additional vouchers, building on its 2019 HUD award of 78 FUP vouchers and allowing CHA to provide assistance to even more families in need.
"We are grateful to HUD for this grant because we know that families should not fear permanent separation because they lack a place to call home," said CHA Acting CEO James L. Bebley. "We have seen the positive impact these vouchers have on families by offering them a stable living environment that forms the foundation upon which they can rebuild their lives."
Midwest Regional Administrator Joseph P. Galvan said: "This investment provides impacted Chicago Housing Authority families a solid platform through stable housing as well as opportunities for self-sufficiency."
The FUP program assists families and youth involved with the child welfare system in finding and securing affordable and adequate housing in a safe and supportive environment. Working with the Illinois Department of Child and Family Services (DCFS) and the Chicago Continuum of Care (CoC), CHA is able to assist families who have been separated through the child welfare system by ensuring that they can find a home and have the opportunity to be reunited.
Families and youth that are certified by DCFS as eligible for FUP are referred to the CHA. Any family and youth on the CHA's Housing Choice Voucher (HCV) waiting list will be assisted in order of their position on the waiting list in accordance with CHA admission policies. Families or youth certified by the DCFS as eligible and not on the HCV waiting list shall be placed on the waiting list pending HCV eligibility determination. The CHA, DCFS, and the CoC have a long-standing partnership in administering the FUP program. The partnership dates back to 1998 when the CHA and DCFS first began administering the FUP program.
Since then, CHA has issued a total of 678 FUP vouchers, with 78 of them being issued in 2019 after a HUD grant. The 2020 FUP award will bring the total number of FUP vouchers available to CHA families to 751. CHA has maintained a 100 percent utilization rate for those voucher over the last few years, demonstrating their importance and impact they have on families who are able to get and stay housed.
There are more than 20,000 young people who age out of foster care each year, according to the National Center for Housing and Child Welfare – about 25 percent of whom will experience homelessness within four years.
###
Press contacts:
Office of Communications – Chicago Housing Authority
Molly Sullivan: (312) 786-3344;
Matthew Aguilar: (312) 935-2646;