WASHINGTON, D.C. – (RealEstateRama) — HUD issued a notice in the Federal Register October 4 requesting public comments on a proposed requirement for owners of HUD-funded multifamily housing to implement energy benchmarking in their properties, consistent with the President's Climate Action Plan and other Administration and HUD initiatives to improve energy efficiency in HUD-assisted properties.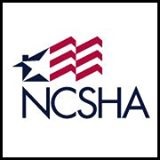 Utility benchmarking—the practice of tracking the utility consumption of a development on an on-going basis, calculating energy and water efficiency of the development, and comparing its efficiency to similar developments—would allow owners to better understand their buildings' energy and water performance, prioritize operational and capital improvements, verify the return on those investments, and plan future budget needs. HUD plans to use the information to develop a more accurate picture of energy usage across a variety of construction and subsidy types.
The properties covered by the notice include: Section 202 Project Rental Assistance Contracts (PRAC), Section 811 PRAC, Section 202/162 Project Assistance Contracts, Section 202 Senior Preservation Rental Assistance Contracts, Section 8 Housing Assistance Payment contracts, and multifamily housing properties insured under Sections 223(a)(7), 223(f), 221(d)(3), 221(d)(4), 220, 231, 236, and 241(a). Properties with 20 or fewer units would be exempted from the requirement. Properties insured under the FHA Risk Share programs would not be subject to this notice as HUD is still assessing the feasibility and timeframes for applying energy benchmarking requirements to these properties.
HUD is proposing the following reporting schedule:
For HUD-assisted properties with a utility allowance, at the time of a triennial utility allowance baseline calculation;
For HUD-assisted properties where there is no utility allowance, every third year at the time of financial statement submission;
Prior to issuance of new FHA mortgage insurance under Sections 223(a)(7), 223(f), and 241(a));
With a Capital Needs Assessment submission required by the Office of Asset Management and Portfolio Oversight in HUD's Office of Multifamily Housing Programs on a 10-year cycle;
With a Capital Needs Assessment submission required as part of any enforcement action.
The notice states that these schedules are minimum requirements that do not supersede more frequent reports required by other Multifamily Housing programs. HUD encourages owners to collect data on an annual schedule to achieve more consistent datasets.
Under the proposal, HUD would require owners to submit utility benchmark metrics generated through the Department of Energy's ENERGYSTAR Portfolio Manager software. HUD would require owners to collect data on tenant utility usage in addition to owner managed accounts. HUD recommends that owners collect data from utilities at the whole-building level. Owners may also provide a sample of tenant data as laid out in the notice. Owners may collect sample tenant data from the utility through tenant data release forms or request data from individual tenants through existing lease agreements.
Comments on the notice are due to HUD December 5, and may be submitted electronically through the Federal eRulemaking Portal at www.regulations.gov. Comments may also be mailed to Colette Pollard, Reports Management Officer, QDAM, Department of Housing and Urban Development, 451 7th Street SW., Room 4176, Washington, DC 20410-5000.
For more information, please contact NCSHA's Steve DelDuco.