FRANKLIN, TN. (September 20, 2016) — (RealEstateRama) — JLL has been hired by Schneider Electric, the global specialist in energy management and automation, to provide project management services for its new office space located at Two Franklin Park, 6700 Tower Circle, just outside Nashville.
JLL will serve as an extension of the Schneider Electric staff, working with its internal project team in the build-out and occupancy of five to six floors, or approximately 150,000 – 175,000 square feet of new office space.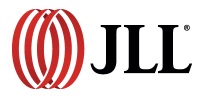 "Schneider Electric is an incredible corporate citizen of the Nashville area, and this new office space fortified the company's commitment to the area," said Kevin McDowell, a Senior Vice President for Project and Development Services in JLL's Southeast Region. "JLL is honored to partner with Schneider on this important office project for the company."
Schneider, with headquarters in Rueil-Malmasion, France, employs approximately 1,500 people in the Nashville area. Its local Nashville operations includes the Square D brand, an electrical equipment manufacturer based in in Smyrna.
Schneider Electric's new office is slated to be completed by the fourth quarter of 2017. The duration of JLL services will be performed from mid-August 2016 through January 2018.
About Schneider Electric:
Schneider Electric is the global specialist in energy management and automation. With revenues of ~$30 billion in FY2015, our 160,000+ employees serve customers in over 100 countries, helping them to manage their energy and process in ways that are safe, reliable, efficient and sustainable. From the simplest of switches to complex operational systems, our technology, software and services improve the way our customers manage and automate their operations. Our connected technologies reshape industries, transform cities and enrich lives. At Schneider Electric, we call this Life Is On.
About JLL:
JLL (NYSE: JLL) is a professional services and investment management firm offering specialized real estate services to clients seeking increased value by owning, occupying and investing in real estate. A Fortune 500 company with annual fee revenue of $5.2 billion and gross revenue of $6.0 billion, JLL has more than 230 corporate offices, operates in more than 80 countries and has a global workforce of more than 60,000. On behalf of its clients, the firm provides management and real estate outsourcing services for a property portfolio of 4.0 billion square feet, or 372 million square meters, and completed $138 billion in sales, acquisitions and finance transactions in 2015. Its investment management business, LaSalle Investment Management, has $56.4 billion of real estate assets under management. JLL is the brand name, and a registered trademark, of Jones Lang LaSalle Incorporated. For further information, visit www.jll.com.