IRVINE, Calif. – RealEstateRama – KTGY Architecture + Planning, an international award-winning architecture firm, has added Darin Schoolmeester, AIA, NCARB, LEED AP as a principal in the firm's Irvine office. Schoolmeester brings more than two decades of experience serving in various leadership roles overseeing and managing business development, design and technical teams focused on multifamily and urban infill, mixed-use developments.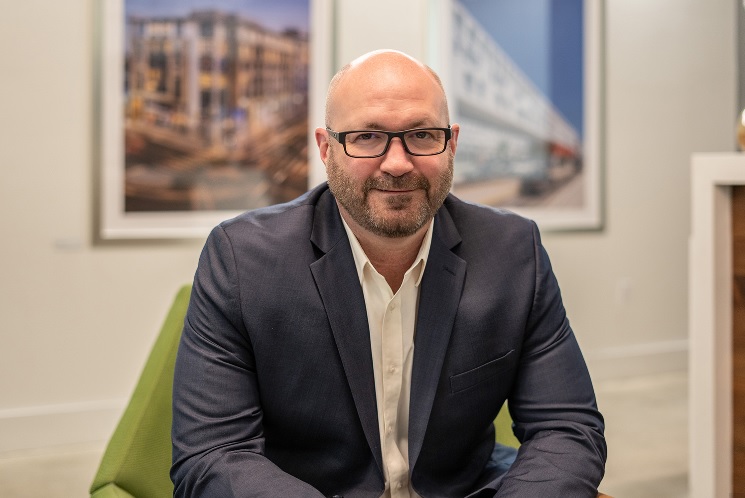 "In continuing KTGY's commitment to the success of our clients by investing in superior people, we are pleased to add Darin Schoolmeester's knowledge and leadership to our Irvine high-density design studio," said SoCal High-Density Design Principal David Senden. "His experience and talent are valuable assets to the continued expansion of KTGY's services into new regions."
Schoolmeester most recently served as a principal at Studio T-Square and MVE + Partners, Inc. During his career, Schoolmeester has been responsible for a variety of notable mixed-use and multifamily developments in both southern and northern California including Lennox & Belvedere in Irvine's Central Park West masterplan; A-Town in Anaheim; 30 Ingold in Burlingame; faculty housing at Santa Clara University; and Station Park Green and Bay Meadows Phase II in San Mateo.
Some of the select developments designed by KTGY that Schoolmeester is working on include 4th & Mortimer, a 163-unit, transit-oriented, mixed-use development on two city blocks in downtown Santa Ana in Orange County, California, and College View, a 90-unit student housing community adjacent to the campus of San Diego State University in San Diego.
Schoolmeester received a Bachelor of Architecture from California Polytechnic State University, San Luis Obispo and is an active member of the American Institute of Architects (AIA) and Urban Land Institute (ULI). He is a licensed architect in California, Nevada and Arizona and is certified by the National Council of Architectural Registration Boards. He is also a LEED Accredited Professional.
About KTGY Architecture + Planning
Founded in 1991, KTGY Architecture + Planning is a leading architecture and design firm focused on residential and mixed-use developments and neighborhood revitalization. KTGY seamlessly delivers innovation, artistry and attention to detail across multiple design studios, ensuring that clients and communities get the best the firm has to offer no matter the building type or location. KTGY's architects and planners combine big picture opportunities, leading-edge sustainable practices and impeccable design standards to create memorable destinations of enduring value. KTGY serves clients worldwide from offices located in Chicago, Denver, Irvine, Los Angeles, Oakland, Pune (India) and Tysons. See www.ktgy.com.
# # #