IRVINE, Calif. – (RealEstateRama) — International award-winning firm KTGY Architecture + Planning is pleased to announce that the firm KTGY's excellence in residential design and planning has been recognized by the Building Industry Association of Southern California's Council on Shaping Advancements in Generational Environments (SAGE)'s 2018 SAGE Awards program. Celebrating its 24th year, these annual awards honor the innovative professionals, projects and programs that have contributed to the enhancement of life for residents age 55+ in the western United States. Winners were celebrated on November 29, 2018, in a gala ceremony in Costa Mesa, California.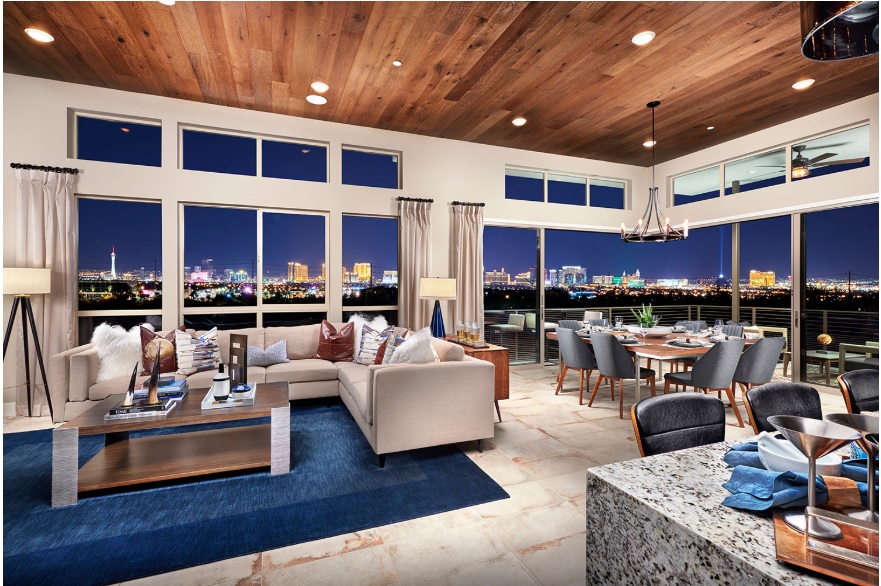 Best 55+ Attached Home
Trilogy® by Shea Homes® in Summerlin® Las Vegas, Nevada received the SAGE Award for the Best 55+ Attached Home for its Apex residence. According to KTGY, the goal was to deliver a creative design solution that combines the ease of living in a traditional single-family home with the drama of penthouse views while still delivering townhome densities. Turning the traditional townhome on its side to create a "vertical duplex," the design provides single-level living with light on all sides where residents can access their home by private stair or private elevator, ensuring that no matter their age or ability, all living spaces are accessible. Trilogy's popularity with homebuyers is evidence that with creative design solutions you can provide active adult homes at multifamily densities with a single-family feel.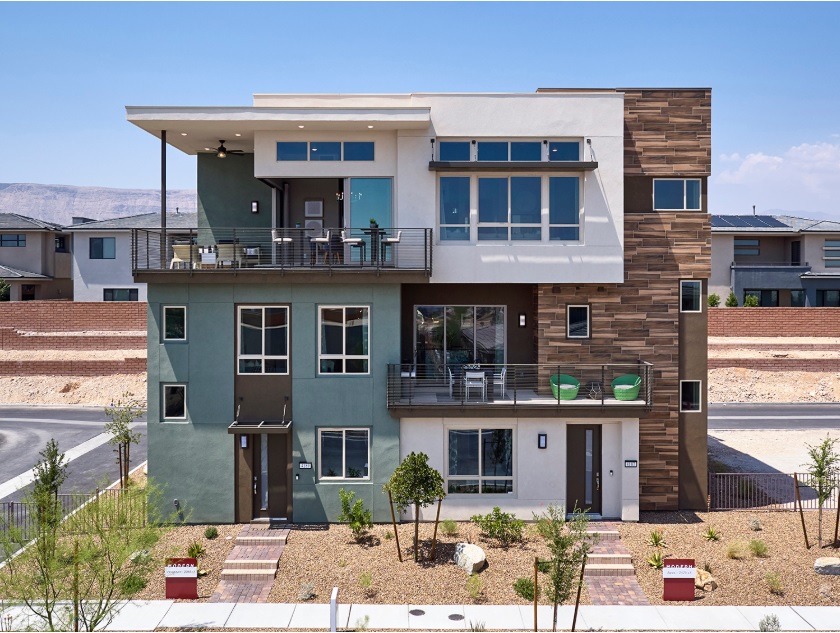 Best 55+ Assisted Living or Special Needs Community – On the Boards
A high-rise, 78-unit assisted living community, 810 Pine Avenue in Long Beach, California, developed by Global Premier America of Irvine, received the SAGE Award for the Best 55+ Assisted Living or Special Needs Community – On the Boards. According to KTGY, the objective was to deliver an assisted living community that boasts high-level design, community connectivity and the ability to seamlessly transition into the memory care community next door when the need arises. Constructed on a surface parking lot serving the adjacent historic office building being renovated by the same developer as a memory facility. New construction references the materials and geometry of the 1920s era craftsmanship, seen in the adjacent building, in a modern metal-clad facade with perforated panels. The two companion buildings offer city living for seniors with a continuum of care, ranging from assisted living to memory care. The assisted living building engages the city in three distinct expressions: a grand lobby at the street level, the second level terrace which serves as the building's front porch, and a rooftop garden and terrace with long views to the ocean. The walkable neighborhood and its location next to the Los Angeles Metro's Blue Line connects residents, visitors and family members to Downtown Los Angeles and the greater region and makes visiting loved ones a breeze.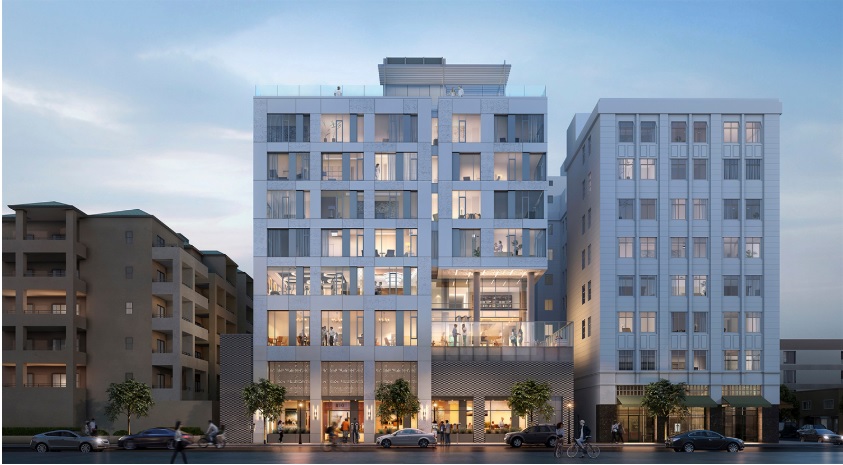 Earlier this year, 810 Pine Avenue won a Gold Nugget Grand Award for the Best Senior Housing Community — On the Boards (under development).
The nation's largest and most active chapter, Council on SAGE attracts the country's leading experts in market innovations and preferences, adding value to Southern California's home builders and associates that recognize the magnitude of today's 55+ housing market. Formed in 1990 as a special interest council of the Building Industry Association of Southern California (BIASC), Council on SAGE was the first local chapter of the National Association of Home Builders/50+ Housing Council (then known as the Seniors Housing Council).
About KTGY Architecture + Planning
Founded in 1991, KTGY Architecture + Planning is a leading full-service design firm focused on residential and mixed-use developments and neighborhood revitalization. KTGY seamlessly delivers innovation, artistry and attention to detail across multiple design studios, ensuring that clients and communities get the best the firm has to offer no matter the building type or location. KTGY's architects and planners combine big picture opportunities, leading-edge sustainable practices and impeccable design standards to create memorable destinations of enduring value. KTGY serves clients worldwide from offices located in Chicago, Denver, Irvine, Los Angeles, Oakland, Pune and Tysons. See www.ktgy.com.
# # #
Anne Monaghan
MONAGHAN COMMUNICATIONS, INC.


830.997.0963