LOS ANGELES – (RealEstateRama) – International award-winning KTGY Architecture + Planning announced today that Manny Gonzalez, FAIA, LEED AP, managing principal of the firm's Los Angeles office, will serve as a speaker at Urban Land Institute's Spring Meeting at the Cobo Center in Detroit, Michigan. Gonzalez was invited to be a panelist at the session, "Skating to Where the Puck is Going to Be," held on Thursday, May 3, 2018.  Gonzalez will discuss key trends shaping active adult living and community designs. Gonzalez is a frequent speaker at national conferences about 55+ design.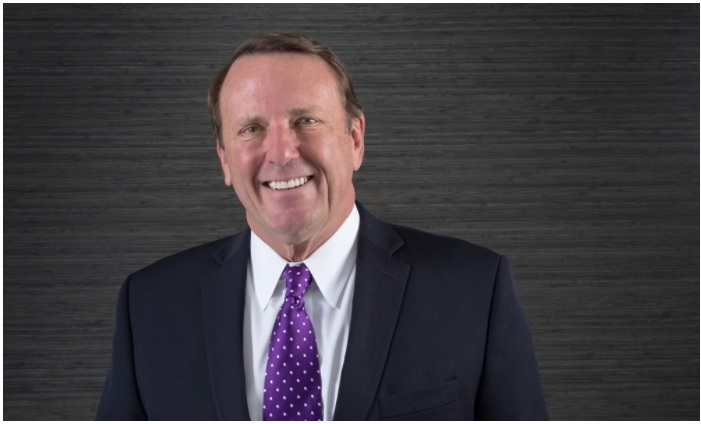 "With 10,000 people a day turning 65 through 2030, this demographic points to the age-qualified space as the largest emerging market for new housing," Gonzalez said.
"The decision-making process is much different between the active adult and the millennial," Gonzalez said. "The active adult has owned a home before and knows what they want in what might be their final purchase. The millennial, on the other hand, knows that they can always reboot with their housing choice, and probably will."
Despite the fact that the vast majority of the wealth in the US is controlled by those 55 and over, boomers are still cautious with their spending. "This cohort doesn't want to pay for add-ons they really don't want or need. We are seeing that some apartment communities and assisted living environments are offering a menu of amenities and you just pay for the ones you use," Gonzalez noted.
For the better part of this decade, it has been the millennials who have been driving the apartment industry but the baby boomers are starting to make an impact and both age groups want nearly the same thing. "Unlike older generations of the past, who traditionally have stayed in their home until they moved into an assisted-care facility, baby boomers are renting apartment homes for many of the same reasons as millennials. They both want the same type of walkable, amenity-rich, transit-oriented locations that include proximity to retail, dining and entertainment," noted Gonzalez. "They also want a connection to the outdoors and the space to entertain."
Mixed-use living environments have become popular with both demographic groups. "Not only is the retail a great amenity to the residents, but retail landlords are finding that they can bring more customers to their shopping center by adding residential, often replacing vacant big-box or department store spaces," said Gonzalez. "We are designing both horizontal mixed-use, where the retail and amenities are adjacent the 55+ residential living, as well as vertical mixed-use, where the residential is built over the retail."
Beyond location amenities outside of the community, there are also similarities in what these two demographics want within their rental community. "They both have pets, so 'bark parks' and a 'laundra-mut' are a must," said Gonzalez. "Cool social gathering places are also a necessity. And, while it seems like health clubs are overrun with millennials working out, according to James Chung of Reach Advisors, 75 percent of boomers say they are keeping an active lifestyle to stay healthy, which he goes on to say is a higher rate than younger generations. The one amenity they seem to differ on though is the theater. While a theater was found in almost every market rate apartment community in the '90s and even later, the millennials stream their entertainment. The older generations grew up going to the theater to see movies. I even remember going to single-screen cinemas. So, the theater room still seems to be a popular spot in age-qualified apartments."
Incorporating true Universal Design is critical for attracting new residents and for allowing existing residents to remain in their home as their lifestyle needs change, Gonzalez says. "To borrow a quote from Mary Jo Peterson, the country's leading expert in the field, 'If Universal Design is done well, you won't notice it until you benefit from using it.' Boomers want a living environment that can flex and adapt to their changing needs and allow them to stay in their home as long as they desire."
One of the best examples, Gonzalez cites, is the Kohler's Choreograph Collection of grab bars. "Kohler offers attractive accessories you can incorporate like soap dishes and bottle holders. They are beautifully designed and don't have the institutional look of an ADA grab bar, but if you need it, they can support up to 300 pounds of pressure," Gonzalez noted.
"My other favorite is the hallway outlet that's paired with a light switch. It's the perfect height to plug in a nightlight to hide the plug, but it also allows the resident not to have to bend over every time he or she plugs in the vacuum. And, the great thing is that you don't notice the Kohler grab bar or the plug until you benefit from using them," said Gonzalez.
Other Universal Design considerations Gonzalez mentions include doorways that are at least 36 inches wide, and hallways that are at least 42 inches wide, allow for the easy movement of large pieces of furniture or appliances. They also improve the home's traffic flow by providing lots of room for occupants to move in, out and around easily. Multi-level kitchen countertops with open space underneath allow the cook can work while seated. This proves that even everyday tasks like cooking can be more pleasant when they're performed from a seated position. This is also true in the bathroom.
"With the high percentage of one-bedroom units in the senior living space, there are a lot of very attractive opportunities for repurposing buildings like hotels and hospitals for active adult rental and Assisted Living and Memory Care communities," Gonzalez said. "The biggest challenge comes when the existing building is a hospital that looks like one. No senior resident wants to move into an institution and no adult child wants to move their parent into one either. But these older buildings that are being repurposed are often in locations that provide the shopping and entertainment amenities residents are looking for."
About KTGY Architecture + Planning
Founded in 1991, KTGY Architecture + Planning is a leading full-service design firm focused on residential and mixed-use developments and neighborhood revitalization. KTGY seamlessly delivers innovation, artistry and attention to detail across multiple design studios, ensuring that clients and communities get the best the firm has to offer no matter the building type or location. KTGY's architects and planners combine big picture opportunities, leading-edge sustainable practices and impeccable design standards to create memorable destinations of enduring value. KTGY serves clients worldwide from offices located in Chicago, Denver, Irvine, Los Angeles, Oakland, Pune and Tysons. See www.ktgy.com.
#  #  #