WASHINGTON, D.C. – (RealEstateRama) – Lisa J. Haynes, SVP, Chief Financial Officer and Diversity and Inclusion Officer at the Mortgage Bankers Association (MBA), was presented with the Association CFO of the Year Award by Association TRENDS. Haynes received the award at the Nonprofit CFO of the Year Awards reception in Washington.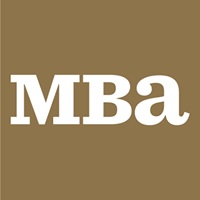 "Lisa is an integral part of MBA's senior management team and well-deserving of this recognition. Her hard work, financial acumen, and strategic thinking have played a large role in her and MBA's success," said Robert D. Broeksmit, CMB, MBA's President and CEO.
With over 30 years of experience in the fields of finance and accounting, Haynes brings a wealth of knowledge to MBA's Chief Financial Officer position. She is responsible for all of MBA's accounting and financial functions, including setting policies, procedures, strategies, and practices, as well as overseeing the association's assets. She also works to ensure future financial stability for MBA through strategic planning and forecasting.
In addition to her role as CFO, Haynes is a leading voice on MBA's Diversity and Inclusion Committee, formed in 2013 to help increase diversity within the industry's leadership, workforce, and suppliers. She also leads MBA's internal diversity and inclusion efforts.
"I am honored to receive this award and be recognized by my fellow CFOs," said Haynes. "I take pride in my work at MBA and our association's mission, and look forward to building on my past successes and developing new strategies that help MBA and its member companies prosper."
Prior to joining MBA, Haynes worked for Fannie Mae and served the company in several positions including Vice President of Financial Planning & Analysis, Vice President for Finance Transformation, and Vice President for Operational Accounting, where she led a team of 45 professionals responsible for the management of single- and multifamily loans worth approximately $3 trillion.
She holds a Master of Business Administration from the Boston University Graduate School of Management and a Bachelor of Science in accounting from Bentley University, and is certified as a public accountant in the state of Virginia.
Co-founded in 2006 by Tate & Tryon and West, Lane & Schlager, Association TRENDS' annual event recognizes and honors the contributions of nonprofit financial executives who demonstrate a vision for operational excellence, innovation in finance and management, exceptional leadership, and commitment to improving accountability.
CONTACT
Adam DeSanctis


(202) 557-2727