LOS ANGELES – June 16, 2017 –- (RealEstateRama) — Mercer Vine, an innovative leader in Los Angeles luxury real estate, has listed the fully re-imagined home at 627 N. Palm Drive for $15.995 million.
First built in 1929, the home's original architect was the vision of renowned architect Ralph Flewelling. After the complete redesign, STANDARD Architecture created a truly unique homage to Spanish Colonial and classic Beverly Hills design located in the heart one of the world's top luxury destinations.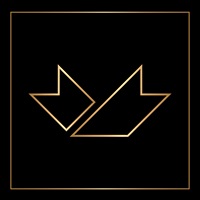 "This home is not just beautifully designed, it is ideally located minutes from both Sunset Boulevard and Rodeo Drive. While it offers easy access to these world-class destinations, it remains an oasis that defies their proximity," said Mercer Vine co-founder Adam Rosenfeld, who shares the listing with co-founder Kyle Giese and senior partner Justin Mandile. "While this property lives in the heart of one of the world's most sought-after locations, the city fades away when you cross the threshold."
Located one block south of Sunset Boulevard, the 8,500 square-foot gated villa offers a new standard in privacy, comprising five bedrooms and eight bathrooms on just under a half-acre of lush, carefully-landscaped grounds.
The property features hand-laid basalt cobblestone and verdant flora. In keeping with its Spanish roots, picturesque vines climb the side of the home as a grove of olive trees protect the courtyard with natural pockets of shade. Graceful trees privatize a stone-lined pool and guest house at the center of the serene backyard.
"This home doubles as both the ultimate entertaining space and a peaceful, protected area for private individuals and families. Nothing like it exists at this price point anywhere else in the city," Mandile said.
The interior melds elegant and rustic with white oak floors and natural light, shaping the canvas for each room. The spacious living room features historic stained-glass windows that sit beneath lofty high-beamed ceilings and intricate ironwork.
An extensive library adorned with built-in shelving can double as a recreational space that flows into a kitchen filled with custom cabinetry and state-of-the-art appliances that combines traditional and modern lifestyles. A formal, open dining space is adjacent to a wine-tasting room and custom built wine cellar with full temperature control. The first floor also includes full maid's quarters.
A wooden staircase leads up to the second floor, where the master suite offers cedar vaulted ceilings and French doors that lead into a forward-facing balcony that overlooks the pool.
Distinguishing itself from the luxury real estate industry, Mercer Vine created a film showcasing the property's elegant design. 627 N. Palm Drive is the second film in a series called MERCER VINE PRESENTS, an in-depth and creative look into luxury homes represented by Mercer Vine. Directed and produced by Emmanuelle Pickett, Mercer Vine's creative director, the film follows up and coming actress Diana Irvine on a relaxing Sunday afternoon at the property – as a way to imagine yourself, as the owner, enjoying this modern oasis. MERCER VINE PRESENTS was originally launched at the beginning of 2017 with its cinematic experience of 1420 Laurel Way.
Additionally, Mercer Vine has created their first virtual art tour, which showcases a world class blue-chip art collection curated by Creative Art Partners. During its showing, this idyllic home is complemented by original artwork by Picasso, Andy Warhol and more.
STANDARD Architecture did the complete redesign with project and development management by Plus Development LLC. Additionally, Adair Curtis and Jason Bolden of JSN Studio did the interior design and staging on the property.
For more information on 627 N. Palm Drive or to schedule a tour, please contact Adam Rosenfeld (
) at (310) 595-5915, Kyle Giese (
) at (310) 975-5838 or Justin Mandile (

) at (323) 446-3224.
About Mercer Vine:
Mercer Vine is a leading Los Angeles-based real estate firm created to elevate how luxury homes are bought and sold in Southern California. The firm's non-traditional brokerage model focuses on creating a collaborative environment between clients, agents and colleagues alike. Mercer Vine's agents are dedicated to serving as more than advisers, instead acting as ideal neighbors who have an innate understanding of the areas in which their clients want to build their lives. For more information, visit mercervine.com or connect with us on Twitter, Facebook, Instagram and LinkedIn.