Meridian Wins for Best Renovated Healthcare Facility and Best New Medical Office Building Under 25,000 SF at 2017 HREI Insights Awards
SAN RAMON, Calif. – (RealEstateRama) — Meridian, a full-service real estate developer and owner of medical real estate, is pleased to announce that it has received two prestigious 2017 HREI Insights Awards in the categories of "Best Renovated or Repurposed Healthcare Facility" and "Best New Medical Office Buildings and Other Outpatient Facilities under 25,000 square feet." Sponsored by Healthcare Real Estate Insights magazine, the HREI Insights Awards program is the only national award program totally dedicated to recognizing excellence in the areas of healthcare real estate development and executive leadership.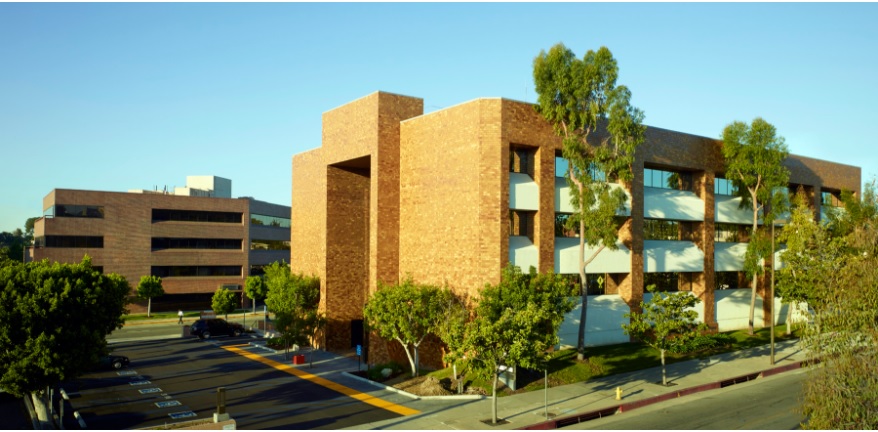 Cotton Medical Center, Meridian's 115,000-square-foot, two-building medical office complex located at 50 Alessandro Place and 50 Bellefontaine Street in Pasadena, California, won the award for "Best Renovated or Repurposed Healthcare Facility." Located in Los Angeles County, this renovation was Meridian's first ambulatory out-patient value-add medical office acquisition in Southern California.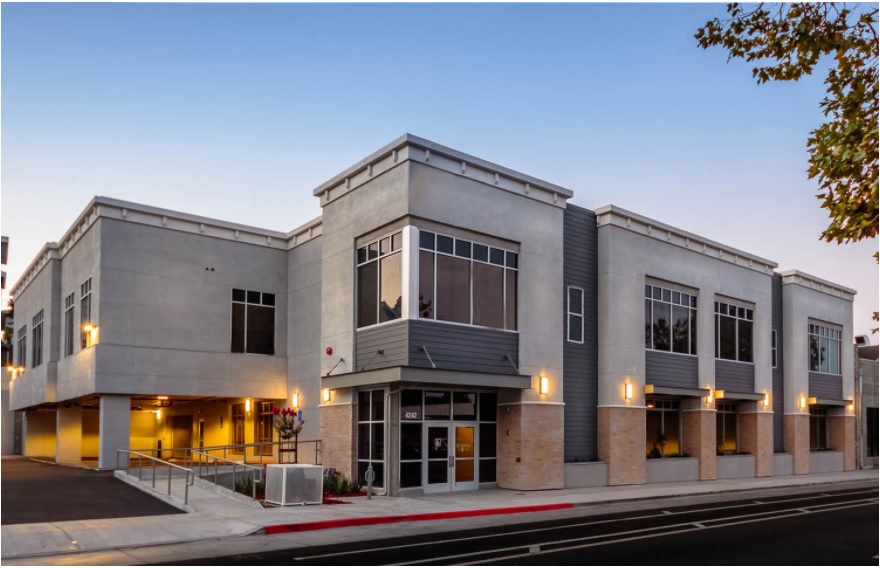 "We wanted to make sure we capitalized on this opportunity by not only modernizing the buildings, but also improving the patient experience," said John Pollock, Meridian CEO. The outdated 1970s building interiors and common waiting areas were upgraded to modern finishes with patient-friendly wayfinding signage. Meridian also added fire sprinklers to the buildings which now allows for additional uses such as dialysis, sleep centers and surgery centers. "We made all of the upgrades as energy-efficient as possible, which has resulted in 15 percent lower operating expenses and a more environmentally-friendly building. Overall the upgrades have provided hospital-affiliated doctors an upscale environment for easier physician recruiting and overall patient experience," said Pollock. Meridian is currently on track to bring occupancy from the original 71 percent at acquisition to market level.
Meridian's 12,750-square-foot two-story medical office building at 4242 Broadway in Oakland, California, was the winner for "Best New Medical Office Buildings and Other Outpatient Facilities under 25,000 square feet." "Our client wanted the site to be located in an extremely busy corridor in Oakland, which has very limited development opportunities so finding a suitable building site was an immense challenge," said Pollock. "After a diligent search, we were able to assemble four lots to create a 17,600-square-foot parcel in the desired location. The tightness of the site required demolition of three buildings while maintaining the structural integrity of a 25-foot-high retaining wall behind the buildings." Through collaboration, flexibility and outside-the-box thinking, Meridian was able to develop a well-located, well-designed, state-of-the-art medical office building in a retail environment that exemplifies the new trend towards the retailization of medicine. The state-of-the-art medical office building was delivered in June 2017 after just 10 months of construction.
"We are so excited and feel very and honored to receive two of these highly-coveted awards," said Pollock. "We have a great team and fantastic clients that we work closely with and we care about the residents that our clinics serve. We will continue to strive for excellence as we look for well-located suburban and urban medical, office and retail opportunities in urban and suburban markets throughout the west coast."
This is Meridian's fourth HREI National award in four years. In 2013, Meridian was honored with a "Best New Medical Office Buildings and Other Outpatient Facilities under 25,000 square feet" for its 9,075-square-foot outpatient clinic located in San Jose, California, and, in 2015, Meridian won "Best Renovated or Repurposed Healthcare Facility" for its 72,000-square-foot medical office building located in Rohnert Park, California.
About Meridian
A division of Marcus & Millichap Company, California-based Meridian is a full-service real estate developer with offices in Irvine and San Ramon. Meridian has specialized in the development of innovative and integrated commercial office, and medical office, since its inception in 2000. Meridian's services are broad in scope but meticulous in detail — from site evaluation and land acquisition to entitlement and planning to construction and management. For more information, see mpcca.com.
# # #
Anne Monaghan
MONAGHAN COMMUNICATIONS, INC.


830.997.0963