Washington, DC  – (RealEstateRama) — The National Institute of Building Sciences Off-Site Construction Council (OSCC) is conducting a new survey to gain an understanding of how the U.S. building industry has changed its use of off-site construction methods in the past three years.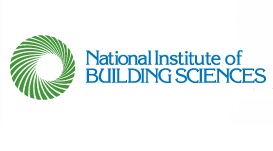 A knowledge center on issues related to off-site construction and productivity in the commercial building sector, the OSCC surveyed the U.S. building industry in 2014 to find out how architects, engineers, contractors, construction managers, subcontractors, owners, developers and others in the building industry were using off-site construction in their commercial construction work. Responses came from across the building industry, representing the diversity of stakeholders involved in the decision making and implementation of off-site construction. Of the more than 300 respondents, 93% indicated they had utilized off-site fabricated components to some degree over the past 12 months, while 83% expected to utilize off-site construction more often or the same amount in the next 12 months.
Many of the respondents from the initial survey highlighted schedule reductions, overall cost benefits, reduced defects and increased quality. Yet, respondents also experienced significant barriers in the design and construction culture, such as late design changes, lack of collaboration and adversarial climate for project delivery.
The OSCC wants to find out how stakeholder groups are using off-site construction in their commercial work today, and whether the opportunities and challenges have grown or diminished over time. Once the survey closes, the OSCC will compile the responses into a report, which will be shared with industry.
The survey closes Monday, January 15, 2018, at 5:00 pm ET, but no need to wait. Take the survey now.