PHOENIX — (RealEstateRama) — Meridian, a full-service commercial real estate developer and owner of medical real estate, is pleased to announce that it has completed the renovation and repositioning of Grunow Memorial Medical Center, a landmark 53,000-square-foot, two-story, medical office building located at 926 East McDowell Road in Phoenix, Arizona. Once the repositioning was completed, Meridian formed a joint venture with Harrison Street, a Chicago-based investment management firm, for the recapitalization of Grunow Memorial Medical Center.
"We are very excited about partnering with Meridian on the ownership of this iconic building," said Mike Gordon, Senior Managing Director at Harrison Street. "The partnership on Grunow Memorial Medical Center aligned extremely well with our firm's strategy of investing in high quality healthcare real estate."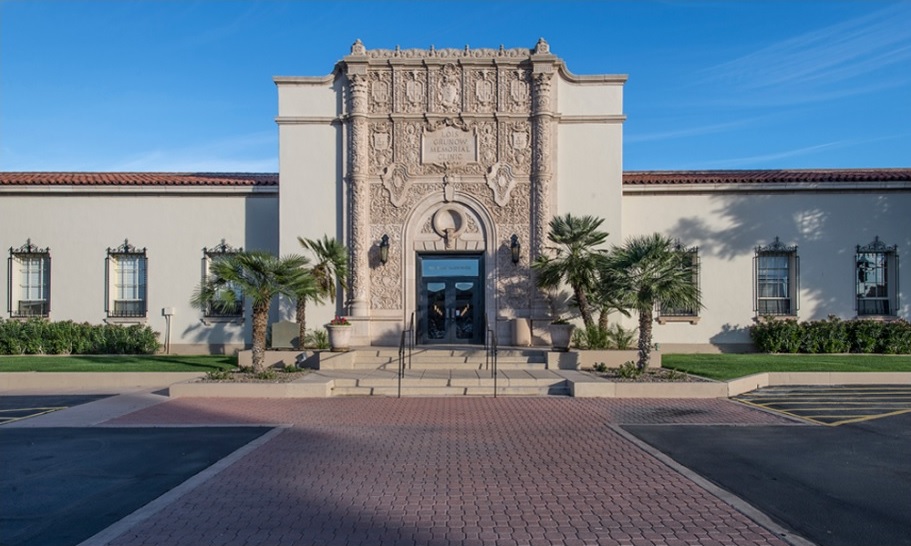 In September 2017, Meridian purchased the then 25 percent leased building located adjacent to Banner Health University Medical Center's Phoenix Campus and Phoenix Children's Hospital. The property is now approximately 90 percent leased to 12 tenants, including DaVita Dialysis and a well-known regional infusion group.
"The acquisition of Grunow Memorial Medical Center represented Meridian's first major transaction outside of California. This repositioning is a great example of how Meridian is leveraging its medical expertise to expand into new markets and solve real estate needs for our clients," said Meridian's Senior Vice President Mike Conn.
"The historic Grunow Memorial Medical Center represented a challenging value-add opportunity where we could assist our clients with their outpatient ambulatory strategy," Conn continues. "We added fire sprinklers to the entire building, upgraded ADA, replaced the HVAC, reduced the load factor by reconfiguring space, and updated many of the second-generation medical space for our users. We then brought in Harrison Street as a trusted partner to collaborate on the remaining lease-up and ownership of the property."
Grunow Memorial Medical Center is located in the Coronado Historic District of Phoenix. It was built in 1931 and designed by Arizona architect Lester A. Byron. "Grunow was one of the first clinics of its kind in Arizona where doctors could be located near a hospital," Conn noted. "It also created the opportunity for patients to see their doctor in more of a suburban setting rather than having to go downtown."
Avison Young Principals Alexandra Loye and Julie A. Johnson, CCIM, from the firm's Phoenix office, assisted Meridian in both the leasing activities and the recapitalization of the property. "Avison did a great job helping us reposition this project. The building was mostly vacant without much leasing activity prior to our acquisition, and Julie and Alex performed well in helping us stabilize the asset," Conn noted. KQ Architects assisted with capital improvements and tenant improvement buildouts.
In Southern California, Meridian also closed escrow on the sale of a repositioned medical clinic in downtown Long Beach. That building was sold as a triple-net-leased investment. Meridian currently owns and manages healthcare properties throughout the western United States.
About Meridian
Founded in 1999, San Ramon, California-based Meridian is a full-service real estate developer and investor specializing in high quality, brand-enhancing developments with distinctive expertise in healthcare real estate. Meridian's services are broad in scope, but meticulous in detail — from site evaluation and land acquisition to entitlement and planning to construction and management. Meridian is an affiliate of Marcus & Millichap Company and has offices in Phoenix, Dallas, Northern California, Southern California and Seattle. For more information, see www.mpcca.com.
About Harrison Street
Harrison Street is one of the leading real estate investment management firms exclusively focused on the Education, Healthcare and Storage sectors. The firm has created a series of differentiated investment products across multiple risk/return strategies. Headquartered in Chicago with an office in London, the firm employs a 140-person team and more than $18 billion in assets under management. For more information, please visit www.harrisonst.com.
# # #
Anne Monaghan
MONAGHAN COMMUNICATIONS, INC.


830.997.0963