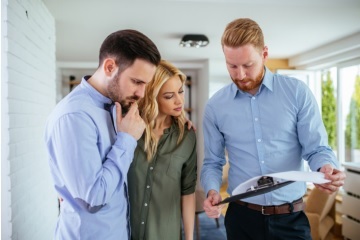 The media has complained about millennials killing this industry or ruining that industry for so long that the millennial generation has long moved out of their parents' basements and are starting to look for homes of their own. Millennials aren't recent college grads anymore; in fact, millennials make up more than a third of management positions, including a sizeable number of CEOs. While many are still shackled with student debt and other financial burdens, millennials are finally reaching a milestone that has long been denied them: homeownership.
However, millennial home buyers aren't the same as generation Y or boomers, and it behooves agents and home sellers to know why and how — specifically when it comes to what the ideal millennial home looks like.
Suburban
The common image of a millennial is a young person struggling to hack it in the urban jungle — but in truth, this is a holdover from generation Y, who flocked in droves to big cities. Unlike the generation immediately elder, most millennials prefer the idea of owning property in the suburbs, which are close to the amenities of metropolitan areas but lack the high costs, excessive traffic and crime found in dense urban environments. Plus, most millennials grew up in suburban neighborhoods, which makes them feel more comfortable and familiar.
The suburban environment is also crucial for building a close-knit community, which millennials also crave. In cities, people tend to blend into anonymity; in the suburbs, millennials can easily join or create critical community features, like neighborhood events, farmers' markets, organized sports and more. Neighborhoods that come with a close-knit community are much more highly valued by millennial buyers.
Single Family
To millennials, the single-family home is the perfect monument to stability and success. Unlike multi-family homes in condo and townhouse complexes, single-family homes offer greater privacy and customizability. Single-family homes tend to come with mores square-footage than multi-family spaces, and the extra land between houses creates a greater sense of separation between neighbors.
Of course, the extra space in and around single-family homes is also a greater responsibility, which many millennials might not be aware of. It's important that millennials have access to local handyman services to gain professional help with regular repair and maintenance of the various systems around their homes. Other services that assist with this, like home warranties, are also advantageous.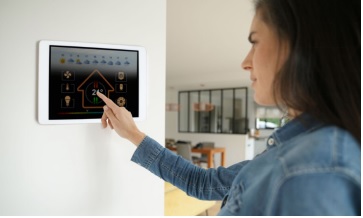 Smart
Millennials are among the tech-savviest generation of home buyers yet, and many want to see the smart tech they know and rely on built into their homes. Smart technology makes living more convenient, and there are a number of smart tools that homeowners should prioritize to increase the value of their properties for millennial buyers. Examples of these tools include:
Smart thermostats
Smart locks
Smart watering systems
Smart sound systems
Smart kitchen appliances
Smart security systems
Just because a device can connect to the internet doesn't mean it should be included in a home sale. Millennial home buyers are specifically interested in smart tools that improve the livability of their homes.
Significant Features
Surveys of millennial home buyers have found that while most are interested in smart, single-family homes in the suburbs, essentially all millennials want the following features in their property:
Laundry room. It might seem like a small perk but being able to do laundry at one's leisure is a luxury that many millennials have lacked for many years. An unfinished laundry area isn't enough; millennials want finished laundry rooms, ideally with features like a laundry sink, countertops and additional storage inside cabinets or on shelves.
Storage. For most buyers, their first home will be the largest space they have lived since their parents' home, and they want the opportunity to fill it with all the things they need in life. There should be plenty of built-in storage, like closets, shelves and cabinets, especially in areas like the garage or basement. Finished storage spaces are preferable, as well.
Exterior lighting. Lighting around the home can be more critical to home value as lighting within the home. This is because exterior lighting transforms an outdoor space into an outdoor living space, where homeowners can entertain, relax and otherwise take full advantage of their property. Exterior lighting comes in a variety of styles, but ambient lighting in living areas is the priority.
Millennials aren't misbehaving college kids anymore. Many are fully formed adults moving into their thirties and looking to establish security with a real estate purchase. Millennial tastes have long shifted how industries function, and now they should affect how real estate agents and sellers market their properties — with the above features in mind.