Washington, D.C. – (RealEstateRama) — Nationwide, 63 percent of adults surveyed by NeighborWorks America say the rent is too high where they live to save for a down payment on a home, but perceptions are dramatically different across the country. In the Midwest, the number having this view is 58 percent, compared to 67 percent in the Northeast and 73 percent in the West.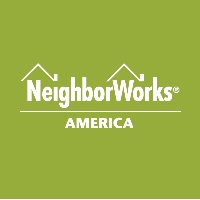 Differences also are found depending on adults' race: Seventy-two percent of nonwhite renters say the rent is too high, compared to 65 percent of whites.
The impact of high rent also can be seen in the number of people who say they have enough money saved for a down payment on a home. According to the survey, just 26 percent of adult renters overall and 18 percent of millennials say they "probably" or "definitely" have enough money saved for a down payment.
Renting and having enough money saved for a down payment correlates with income. Fifty-five percent of renters with household incomes above $100,000 say they have enough for a down payment, compared to 21 percent of households with incomes under $60,000.
When examined by race, people of color who are renters are more likely say they have enough saved for a down payment than whites. The survey found that 38 percent of Hispanic renters and 31 percent of blacks report having enough saved for a down payment, while 20 percent of white renters said the same.
Editor's note: Widmeyer Communications, a Finn Partners Company, conducted the national representative study with an online panel, including 1,000 adults aged 18 or older, and an additional, separate sample of 500 millennials, defined as age 18-34.
About NeighborWorks America
For nearly 40 years, Neighborhood Reinvestment Corp. (d/b/a NeighborWorks America), a national, nonpartisan nonprofit, has created opportunities for people to improve their lives and strengthen their communities by providing access to homeownership and to safe and affordable rental housing. In the last five years, NeighborWorks organizations have generated more than $27.2 billion in reinvestment in these communities. NeighborWorks America is the nation's leading trainer of community development and affordable housing professionals.
Contact:
Doug Robinson


202-760-4062
@neighborworkspr