Mortgage application volume rose 13.5 percent last week, compared with the previous week, according to the Mortgage Bankers Association's seasonally adjusted index.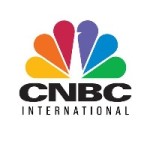 That is its highest level since February and came after a 23 percent jump the previous week. Volume was just 0.5 percent lower than a year ago.
Refinance demand drove the gains, with those applications rising 19 percent for the week to the highest level since last March.
Mortgage demand continues to recover sharply, after ending last year in the basement.
More info at CNBC:
Mortgage applications surge 13.5% as borrowers rush to take advantage of lower rates