WASHINGTON, DC – (RealEstateRama) — Shanna L. Smith will be retiring from her role as President and CEO of the National Fair Housing Alliance (NFHA) on March 30, 2018. Ms. Smith was the first hire and established NFHA's office in Washington, DC, in 1990 after NFHA's incorporation in 1988. She has been dedicated to NFHA's work for the past 30 years as a founding member and the organization's first executive officer. During her tenure at NFHA, Ms. Smith directed the course of the organization's programs and helped shape the national fair housing movement. Since its founding, NFHA has become the leader in developing investigative and testing methodologies to uncover systemic discrimination, including racial steering, lending and homeowners insurance redlining, unequal maintenance and marketing of REO units, inaccessible construction of multi-family housing, and failure to provide services to persons who are deaf or hard of hearing.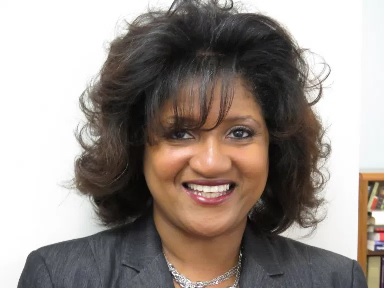 NFHA's Board Chair, Keenya Robertson, said, "The fair housing movement as we know it today would not have been possible without Shanna's vision. Through her leadership, NFHA has become the voice of fair housing in the United States. While Shanna will be missed, her retirement is well-deserved and her absence will be deeply felt by NFHA's Board, staff, members, and partners."
Looking to the future, NFHA's Board of Directors has selected Lisa Rice, NFHA's Executive Vice President, to be the next President and CEO.
Ms. Robertson adds, "The NFHA Board engaged in a thorough and thoughtful process with the assistance of a nonprofit strategic planning expert, Dr. Marcia Penn, and Raffa, P.C. as professional consultants to facilitate the process. To identify the desired qualifications for NFHA's next CEO, we reviewed NFHA's mission, vision, and strategic goals, assessed the industry's current climate, and considered input from stakeholders and staff alike. I am confident that we made the absolute best choice in selecting Lisa. Her keen grasp of the organization's operations and passionate commitment to the work we do perfectly positions her to lead us through a tumultuous time for fair housing and civil rights." Ms. Rice will assume her role as President and CEO on April 2, 2018.
For the past 25 years, Ms. Rice has been committed to managing and leading fair housing organizations, and has advocated for NFHA's mission of ending housing discrimination and ensuring equal housing opportunities for all people. She has helped lead teams that have investigated, brought, and resolved precedent-setting fair housing cases resulting in the elimination of systemic discriminatory practices in the areas of lending, appraisals, insurance, rental, and real estate.
Ms. Smith stated, "Lisa is the very best person to lead NFHA and to develop creative ways to challenge the new technologies that foster discrimination and perpetuate segregation. The companies creating algorithms to select tenants and price apartments or to establish insurance premiums or interest rates for loans will be forced to look at the fair housing implications of their policies. The discriminatory impact of such systems will be exposed as Lisa leads the organization in combatting these and other inequities."
In accepting the position, Ms. Rice said, "I am excited about this new chapter. We still have challenging issues to address: America's discriminatory dual credit market, resurgent redlining practices, sexual harassment by unscrupulous landlords, and discrimination against those who have a criminal record, to name a few. My goal is to help lead this wonderful organization and build upon NFHA's great foundation as we tackle these complex issues. The NFHA staff is an amazingly dedicated group of people, and I am so pleased to continue my work with them to help the millions of people who need our assistance."
In her 11+ years at NFHA, Ms. Rice has worked extensively to advance fair housing principles and to preserve and broaden fair housing protections, expanding equal housing opportunities for millions of Americans. She played a major role in crafting sections of the Dodd-Frank Wall Street Reform and Consumer Protection Act and in establishing the Office of Fair Lending within the Consumer Financial Protection Bureau. Ms. Rice is leading NFHA's commemoration of the 2018 Fair Housing Act 50th Anniversary which includes building an Advisory Council of key leaders in civil rights, public service, and housing as well as organizing an 18-month slate of events and activities to mark this important milestone.
Prior to working at NFHA, Ms. Rice served as the CEO of the Toledo Fair Housing Center where she generated a reserve fund of over $10 million for the organization. Recognizing the need for funds to help Toledo homebuyers, she established the Northwest Ohio Development Agency, a community development financial institution that provides below-market interest loans, grants, and financial services to historically under-served markets. She also developed and implemented Restoring the Dream, the State of Ohio's first anti-predatory lending remediation program. Under the program, hundreds of consumers victimized by predatory lending practices were refinanced into affordable, sustainable prime loans or received loan modifications to help them avoid foreclosure.
Ms. Rice is a published author, having contributed to several books and journals on a range of fair housing issues, including a chapter entitled "The Fair Housing Act: A Tool for Expanding Access to Quality Credit" in the book honoring the 50th Anniversary of the Fair Housing Act: The Fight for Fair Housing: Causes, Consequences, and Future Implications of the 1968 Federal Fair Housing Act(Squires, ed., 2018).
Reflecting on the leadership transition at NFHA, Ms. Rice said, "I have no words to express how much Shanna's mentorship and friendship have meant to me. I could not have asked for a better boss, and the fair housing community could not have asked for a better leader. NFHA has established a tremendous legacy under Shanna's direction, and we have come a long way since she helped start the agency 30 years ago. Her vision and tenacity have elevated fair housing issues at the national and local levels and helped to make 'fair housing' a household word."
Selected Quotes
Natalie Abatemarco, Managing Director at Citi Community Development and Co-Chair of the Fair Housing Act 50thAnniversary Advisory Council
"As the founding President and CEO of the National Fair Housing Alliance, Shanna has inspired many of us, regardless of our backgrounds or the sectors we work in, through her extraordinary dedication and leadership. The movement that Shanna was so instrumental in building owes her a huge debt of gratitude. We are fortunate Lisa Rice will lead the fair housing movement into the future. Lisa is truly the embodiment of the contemporary civil rights leader driven by an unwavering commitment to social justice and equity. We look forward to continuing our work with Lisa Rice as she assumes her new role as President and CEO of the National Fair Housing Alliance."
Mike Calhoun, President of the Center for Responsible Lending
"Lisa Rice is a proven leader and advocate who advances fair housing and fair lending and fights discrimination.  Her critical work on the Dodd-Frank Act and the creation of the Consumer Financial Protection Bureau ensured that fair lending is a central focus of the Consumer Bureau's work.  She is a great choice to carry on NFHA's critical work."
Vanita Gupta, President and CEO of The Leadership Conference on Civil and Human Rights
"For more than 30 years under the leadership of Shanna Smith, NFHA has been at the forefront of our coalition's work to fulfill the promise of the Fair Housing Act. Our coalition and our nation are indebted to Shanna for the fierce work she has done. And we are delighted that she's leaving NFHA in such good hands. Lisa Rice has been a steadfast partner to The Leadership Conference and our allies, and a widely-respected voice in shaping national housing policy. We are thrilled for Lisa, and look forward to continuing to work closely with Lisa in her much deserved new role."
Gale King, Executive Vice President and Chief Administrative Officer for Nationwide and Co-Chair of the Fair Housing Act 50th Anniversary Advisory Council
"On behalf of Nationwide, we want to offer our congratulations and gratitude to Shanna Smith for her impact and the legacy she leaves at the National Fair Housing Alliance. We are delighted to congratulate Lisa Rice on her well-deserved recognition as NFHA's new President and CEO. Lisa's strong commitment to ensuring every neighborhood is a place of opportunity, her successful efforts to engage corporations across industries to expand their support of fair housing, and her commitment to improve industry compliance with fair housing is remarkable and is making an incredible difference. We look forward to continuing our longstanding partnership with NFHA under her leadership – and watching how she continues to move the organization forward for the future."
Marc H. Morial, President and CEO of the National Urban League
"There is no individual better suited or prepared to lead the National Fair Housing Alliance than Lisa Rice. Throughout her stellar career, Lisa has consistently provided steady and expert leadership, and has emerged as a prominent voice ensuring that all Americans have access to the American dream of homeownership and an opportunity to move up the economic ladder through small business ownership. Lisa is uniquely positioned to bring a concentrated and consistent focus to the myriad, complex relationships among affordable housing, fair housing, and community development. The National Urban League congratulates Lisa on this well-deserved appointment and looks forward to working with her and the National Fair Housing Alliance to devise and implement a compelling vision for the future of the nation's fair housing ecosystem."
Janet Murguía, President and CEO of UnidosUS
"The National Fair Housing Alliance is very fortunate to have Lisa Rice at the helm. For more than 11 years, Lisa led the organization's efforts to expand equal housing opportunities for all Americans. Lisa's predecessor Shanna Smith set the tone for NFHA that ensured inclusion of Latino interests in all of its extraordinary work. In that connection, I'm confident that Lisa will continue NFHA's commitment to full inclusion until all Americans have a place to call home."
David Stevens, President and CEO of the Mortgage Bankers Association
"Lisa is recognized as one of the nation's leading advocates for fair housing.  Her efforts to improve access to affordable mortgage credit and sustainable home ownership have made a real difference in the marketplace. Mortgage Bankers Association looks forward to working with her
Contact:
Jessica Aiwuyor | (202) 898-1661 |

National Fair Housing Alliance