WASHINGTON — (RealEstateRama) — The President's Memorandum on Federal Housing Finance Reform raises important questions, said David M. Dworkin, president and CEO of the National Housing Conference (NHC).
"How we answer them will impact 1/6 of the economy and the housing of nearly every American. It is essential that we get this important reform right for all Americans, because far too many of our friends, family and neighbors can't afford their rent or can't find a home they can afford to buy."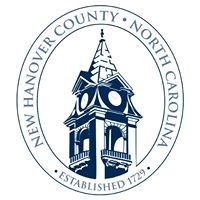 NHC believes in reforming America's mortgage finance system to use a limited, explicit and appropriately compensated government role that encourages private capital participation to ensure reliable access to long-term fixed-rate mortgages and financing for multifamily housing nationwide, including a broad commitment to access and affordability in the secondary mortgage market including measurable and enforceable standards, a Duty to Serve requirement in the secondary mortgage market, and appropriate funding for the National Housing Trust Fund and the Capital Magnet Fund.
Also, any reform must ensure access to affordable and sustainable mortgage credit to broadly serve homeownership-ready borrowers through a variety of public and private channels, including addressing the homeownership gap for communities of color and the impact of student loan debt on homeownership. We also believe that housing finance reform should sustain, strengthen and modernize FHA's capacity and flexibility to meet the nation's housing financing needs while protecting the taxpayer's investment.
"While we must look at housing finance reform holistically, including the Federal Housing Administration, the U.S. Department of Veterans Affairs and the U.S. Department of Agriculture Rural Development, we also have to be careful that we don't create a segregated housing finance system that is separate and unequal. How we address the important issues raised in the memorandum will have a direct impact on this and many other critically important issues."
The National Housing Conference has been defending our American Home since 1931. #OurAmericanHome @natlhousingconf
About NHC: The National Housing Conference has been defending the American Home since 1931. We believe everyone in America should have equal opportunity to live in a quality, affordable home in a thriving community. NHC convenes and collaborates with our diverse membership and the broader housing and community development sectors to advance our policy, research and communications initiatives to effect positive change at the federal, state and local levels. Politically diverse and nonpartisan, NHC is a 501(c)3 nonprofit organization.
###
CONTACT:
Antoinette Sykes