Upper Marlboro, MD; October 5, 2016 – (RealEstateRama) — Home Innovation Research Labs entered into an exciting new cooperation with ICC Evaluation Service (ICC-ES), the premier building product evaluation/listing agency in North America, to better serve the manufacturers of building and plumbing products seeking Evaluation Reports or listing/labeling services.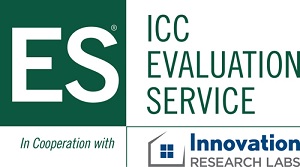 This cooperation will improve the testing/evaluation/listing process for manufacturers, reduce the time from application submittal to publication of an ICC-ES Evaluation Report, and make the overall process much more predictable in terms of the required time and cost. This cooperation will make it possible for manufacturers to develop a test plan more quickly with the help of Home Innovation and its decades of experience and knowledge of both the code and testing arenas. Home Innovation (dba, Innovation Research Labs) will serve as a manufacturer's guide and advocate through the process, minimizing delays in test plan development, approval, and implementation, resulting in the highest quality Evaluation Reports and the best client experience in the industry. The cooperation was developed to benefit manufacturers of all products in the built environment, from innovative building products, to more typical plumbing, mechanical, fuel gas, and swimming pool products.
For years, ICC-ES has offered high quality product evaluations that code officials trust," said International Code Council's (ICC) CEO Dominic Sims, CBO. "Now with product testing available through this cooperation, and the guidance of Innovation Research Labs, ICC-ES clients will experience a further reduction in time to market. This will directly and positively affect their bottom line."
"We are thrilled to be part of this unique cooperation with ICC-ES," said Michael Luzier, president and CEO of Innovation Research Labs. "It will facilitate building product manufacturers moving innovative products into the marketplace more quickly and efficiently, allowing them to be more responsive to the needs of builders and developers, as well as increasingly discerning consumers."
While applicants remain free to use the accredited test lab of their choice in connection with evaluation reports and product listings, ICC-ES now encourages applicants to take advantage of its new relationship with Innovation Research Labs. For more information on this cooperation and the benefits it provides to product manufacturers, contact Tom Kenney, Home Innovation's VP of Engineering & Research, at 800.638.8556, ext. 6246. Those already doing Evaluation Report business with ICC-ES can also contact their Connect+ Customer Care representatives – 800.423.6587, ext. 1, or
.
# # #
ABOUT: Home Innovation Research Labs, located in Upper Marlboro, Md., is a full-service research, testing, and consulting firm determined to improve the quality, durability, affordability, and environmental performance of single- and multifamily homes and home building products – in short, we aim to perfect the home. Founded in 1964 as a subsidiary of the National Association of Home Builders (NAHB), our team has been integral in solving many of our client's most difficult product and technology issues, and helping to introduce some of the most groundbreaking innovations in residential construction. Through an interdisciplinary research approach – including market research, building science analysis, laboratory testing, and standards development – we help to find a home for innovation in the residential construction industry.