NEW HANOVER COUNTY, NC – New Hanover County Manager Chris Coudriet announced today that Sara Warmuth has been selected as the county's new property management director. She will begin her role on July 3, 2018.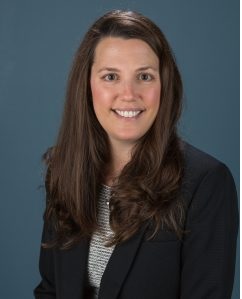 Warmuth has spent the last ten years with Forsyth County, NC, most recently serving as the assistant director of General Services. She started her career with the Village of Wellington, a municipality in southeast Florida.
Warmuth is a graduate of East Carolina University, where she received both a Bachelor's and Master's degree in Business Administration. She also holds a certificate from the University of North Carolina, Chapel Hill School of Government in County Administration.
"Sara epitomizes our desire to hire only the best and the brightest," said County Manager Chris Coudriet. "Her experience and perspective will prove to be very helpful as our Property Management Department oversees several large projects that are currently underway."
In addition to operations and maintenance of county facilities valued at $13 million annually, Property Management is also overseeing $54 million of capital improvements including the construction of three new county buildings – Pine Valley Library Branch, Ogden Fire Station, and the combined Public Health and Social Services building.
###
Release Contact:
Jessica Loeper
Communications & Outreach Coordinator
910-798-7461