Leveraging the advanced technology platform, borrowers can securely apply for a mortgage in minutes
CUPERTINO, Calif. – December 5, 2016 – (RealEstateRama) — Opes Advisors, an innovative mortgage lending and wealth management firm serving California, Oregon and Washington, today announced a partnership with Blend, a Silicon Valley technology company bringing mortgages into the modern age, to deliver a digital mortgage experience to its clients.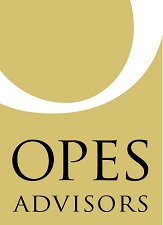 The partnership brings Blend's advanced, automated platform to Opes Advisors' clients, offering a streamlined, more transparent mortgage application process. Together, Blend and Opes Advisors are creating a digital mortgage ecosystem where authorized data replaces documents and borrowers experience a simpler, faster application process using their desktop, tablet, or mobile devices.
"We are dedicated to helping people make the most important financial decisions of their lives," said Jonathan Lee, Co-founder, Executive Chairman, and Chief Technology Officer at Opes Advisors. "Buying a home is an incredible milestone, and finding a way to enhance the borrower experience during the loan application process was a priority for us. Teaming up with Blend to offer a fully-digital mortgage process was a natural next step, and we couldn't be more excited to introduce the new and improved platform to our clients in 2017."
According to Lee, Opes Advisors selected Blend as a technology to complement the advice of its Mortgage Advisors and elevate their valuable role in the mortgage process. With Blend, Opes Advisors will guide their clients through the loan application digitally, creating a personalized experience on each loan. The Blend platform was also selected for its customization and ability to integrate with Opes Advantage, proprietary technology of Opes Advisors that allows clients to see the financial future of owning their new home for smarter decisions.
Opes Advisors originated more than $3 billion in retail originations for 2015, is on pace to surpass that growth in 2016, and expects to increase originations further following Blend's implementation. "At Blend, we're engineering solutions for a trillion-dollar industry that impacts the lives of millions of Americans each year," said Nima Ghamsari, CEO & co-founder of Blend. "As we continue to enable better lending, we're proud to partner with innovative lenders like Opes Advisors to positively impact the borrower experience for current and prospective homeowners."
Opes Advisors operates on Ellie Mae's Encompass Loan Origination System.
About Opes Advisors
Opes Advisors has developed the first real estate decision technology to fuse mortgage lending services with financial advice, providing clients with a personal financial model that empowers more effective life decisions, such as buying a home. As both a leading, full-service mortgage bank and financial advisory firm, the company offers a wide range of competitively-priced mortgage programs, as well as financial advice and investment management from its Wealth Management division. Opes Advisors has 39 locations in California, Oregon, and Washington.
# # #
Media contacts:
Kevin Hawkins
WAV Group Communications


206-866-1220 Cell/Direct/Text
Edgar Urrutia
Communications Manager
Opes Advisors
650.931.0619