The Dallas retail market has been on a historic run over the last five years.
Dallas is attracting significant attention from foreign and domestic retail investors alike for several reasons. Cap rates continue to compress, big box spaces are experiencing steady absorption, occupancy is at an all-time high of 94.6 percent, unemployment is at a historic low of 3.7 percent, population growth is holding steady and residential development remains robust.
The Dallas-Fort Worth (DFW) MSA recently ranked second in the Americas for real estate investor interest, according to a recent poll conducted by CBRE. In particular, there has been a strong in-crease in demand for retail properties from California buyers.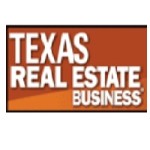 More info at Texas Real Estate Business:
OUT-OF-STATE INVESTORS EYE SURGING DALLAS RETAIL MARKET