VAN BUREN COUNTY, MI;  February 28, 2017 – (RealEstateRama) — The full Sixth U.S. Circuit Court of Appeals should hear the constitutional takings lawsuit brought by several small property owners — including a financially struggling church — who were victimized by a Michigan law that lets local governments seize and sell people's property for delinquent taxes and deposit the excess proceeds in government coffers instead of returning them to the owners.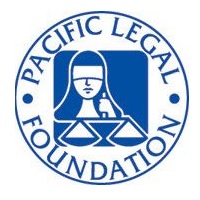 The petitioners represented reflect a cross section of people owning property in Van Buren County, Michigan during the last recession.  Wayside Church (based in Chicago) owned and operated a parcel in Van Buren County as a youth camp.  Myron Stahl owned a residential lot where he was building his retirement home.  Henderson Hodgens owned a 20-acre farm with a home.So argues Pacific Legal Foundation in a just-filed petition asking the Sixth Circuit to grant en banc review in the case of Wayside Church v. Van Buren County .  Donor-supported PLF is the leading watchdog organization that litigates nationwide for limited government and property rights.  PLF represents all clients without charge.  The case is being litigated by PLF senior attorney J. David Breemer and PLF attorney Christina Martin.  They are assisted by three Michigan attorneys:  James Shek, based in Allegin, MI, and Ronald W. Ryan and Owen D. Ramey of Lewis, Reed & Allen PC in Kalamazoo.
Michigan county exploited property owners' hardships to enrich itself
All fell on hard times and were unable to pay their 2011 property taxes.  Van Buren County responded by invoking the Michigan General Property Tax Act to take and sell the properties.
In each case, the sale generated significantly more than the tax debt.  Wayside Church's youth camp parcel was sold for $206,000, more than 12 times the tax debt of $16,750.  Stahl's property was sold for $68,750 to cover a $25,000 debt.  Hodgens's property sold for $47,750, compared to a $5,900 debt.  All told, the county garnered $274,850 in after-debt profits from the three sales.
But rather than simply keeping the amount needed to satisfy the tax debt and refunding the remainder to the original owners, the county pocketed the sale profits.
The litigation challenges this egregious self-enrichment as an unconstitutional taking of the owners' private property, and specifically contends that the Michigan General Property Tax Act violates the Fifth Amendment by permitting such confiscation.  However, a three-judge panel of the Sixth Circuit, on a 2-1 vote, declined even to consider the property rights arguments.  Citing a controversial Supreme Court procedural precedent known as the Williamson County case, the two-judge majority held that such takings lawsuits must begin in state court, not federal courts.
Federal courts should not shrink from righting unconstitutional wrongs
"These plaintiffs have already been victimized enough by county bureaucrats," said PLF attorney Christina Martin.  "They should not be victims of the judicial process as well by having the doors of the federal courts shut in their faces.  We are asking the full Sixth Circuit to hear this important property rights case, recognize that federal courts should be open and welcoming to people seeking to claim their federal constitutional rights, and issue a clear ruling that foreclosure can't be abused to fatten public coffers by impoverishing struggling property owners."
As an example of the hard times that have befallen the victims, the members of Wayside Church in Chicago suspend church meetings in winter months, because they cannot afford the heating bill for the building.  "It is so good to know that PLF is looking out for us and fighting for us," said Reginald Hill, a church deacon.  "PLF is a real guardian of the people's rights, and we are thankful.  We have faith that this matter will come to a just conclusion."
The case is Wayside Church v. Van Buren County.  More information, including the petition for en banc review, is available at:  www.pacificlegal.org.
About Pacific Legal Foundation
Pacific Legal Foundation, America's most powerful ally for justice, litigates in courts nationwide for limited government, property rights, and individual liberty.  PLF represents Wayside Church, Myron Stahl, and Henderson Hodgens free of charge, as with all its clients.
Contact:
Christina M. Martin
Attorney
Pacific Legal Foundation


(561) 691-5000
J. David Breemer
Senior Attorney
Pacific Legal Foundation


(916) 419-7111