MB Confidential Real Estate Broker Fratello Joins in on the "Stop Blogging!" Discussion
 Manhattan Beach, CA – July 21, 2017 – (RealEstateRama) — The Boulder Group, a net leased investment brokerage firm, has completed the sale of two single tenant net leased CVS property locations in Ohio for $5,207,500.  "Stop Blogging! How To Build A Hyperlocal Content Machine" is the compelling title of the session that MB Confidential licensed real estate broker Dave Fratello will co-present at Inman Connect at the San Francisco Hilton, August 7-11, the nation's largest real estate technology conference.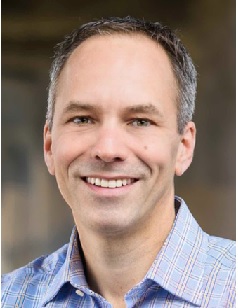 DC area-based Heather Elias, another well-known real estate blogger, former VP of Marketing for Century 21 Redwood Realty and real estate influencer, marketer and strategist, and former Inman News real estate reporter Paul Hagey of Boulder, Colorado and founder of HageyMedia, will join Fratello on the panel, held Thursday, August 10th at 3:00 p.m. Their session is part of a Learning Lab presented by a hot new real estate start-up based in Boulder, Colorado, zavvie, which is making its debut at Inman Connect. zavvie is the nation's first hyperlocal marketing platform designed to provide every neighborhood with a go-to local real estate pro.
Fratello is best known in the real estate circles for his creation of MB Confidential, often recognized as one of the nation's best hyperlocal real estate websites, as he educates clients by producing extensive data and analysis of the market and sellers, focusing on his market: Manhattan Beach. Online since early 2007, the site continues to draw hundreds of visitors each day.
It was the popularity of his website that led Fratello to make his unexpected transition from blogger to broker. MB Confidential became so popular that people began to urge him to become an agent, including other agents who challenged him to "come show how it's done" in response to his criticisms of the industry. Today, Fratello represents buyers through Confidential Realty and has a true top-producing Realtor in Manhattan Beach, with more than $163 million in real estate sales in just the last five years.
Prior to working for Confidential Realty, Fratello managed PR and advertising campaigns for two Southern California-based firms, working extensively in California, Oregon and other Western states.
zavvie is hosting a half-dozen educational sessions as part of its Learning Labs at Connect SF, during the afternoons of Wednesday, August 9 and Thursday, August 10.
About zavvie  
zavvie is the nation's first hyperlocal marketing platform, the place where savvy, trusted local real estate agents go to tap into the most powerful way for a real estate agent to grow and maintain a successful real estate business. zavvie delivers to a real estate agent, a complete social media and hyperlocal system for top agents to build their listing business and make – or keep – them the dominant agent in their neighborhood. Discover more about zavvie at www.zavvie.com.
#  #  #
Media Contact: Kevin Hawkins
WAV Group Communications


206-866-1220 Cell/Direct/Text