Windermere Real Estate CMO Discusses "What Consumers Really Want"
Seattle, WA – July 20, 2017 – (RealEstateRama) — "What Consumers Really Want Will Shock You – Hint: It's about them, not you!" is the provocative title of the session that Seattle real estate marketing expert Noelle Bortfeld, Chief Marketing Officer at Windermere Real Estate, will headline at Inman Connect at the San Francisco Hilton, August 7-11, the nation's largest real estate technology conference.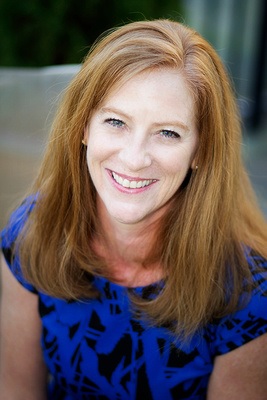 Leading real estate industry Marketing expert and consultant Marilyn Wilson of the WAV Group, will join Bortfeld. The Bortfeld and Wilson session will be on Wednesday, August 9th, at 2:00 p.m. and is part of a Learning Lab presented by a hot Boulder, Colorado-based startup making its debut at Inman Connect, zavvie. zavvie is the nation's first hyperlocal marketing platform designed to provide every neighborhood with a go-to local real estate pro.
Bortfeld is a senior level marketing executive with both agency and client side experience in branding, new product development, customer relationship management, packaging, ethnic marketing, web applications and all media. From start-ups to Fortune 100 consulting, she has seen it all, including a view into technology.
Prior to joining Windermere, Bortfeld was the VP of Operations for Business Internet Services, a web application development company. Prior to that, she was a Senior Partner at Foote, Cone, and Belding (FCB) Seattle, where she launched the first Customer Relationship Management program for Hewlett-Packard. Other experience includes serving as VP, Account Director of FCB Promotion and Design/San Francisco, where she managed the Sutter Home Winery, Nestle®, and Hewlett-Packard businesses. She began her career thirty years ago at Nestle® S.A., where she worked in various marketing capacities on several high-profile brands over a 10-year period.
Noelle Bortfeld is currently responsible for all consumer marketing activities on behalf of Windermere Real Estate. She oversees branding, advertising, interactive and direct marketing, lead generation, program management, social media, and public relations. She is also the author of "Why You?," a personal branding handbook available at www.noellebortfeld.com.
zavvie is hosting a half-dozen educational sessions as part of its Learning Labs at Connect SF, during the afternoons of Wednesday, August 9 and Thursday, August 10.
About zavvie  
zavvie is the nation's first hyperlocal marketing platform, the place where savvy, trusted local real estate agents go to tap into the most powerful way for a real estate agent to grow and maintain a successful real estate business. zavvie delivers to a real estate agent, a complete social media and hyperlocal system for top agents to build their listing business and make – or keep – them the dominant agent in their neighborhood. Discover more about zavvie at www.zavvie.com.
#  #  #
Media Contact: Kevin Hawkins
WAV Group Communications


206-866-1220 Cell/Direct/Text