There was a time not too long ago when gyms and exercise studios were less than welcome at many of the nation's premier retail destinations. My, how the times have changed.
While parking, exclusive-use clauses and co-tenancy can still be tricky, the majority of shopping center owners have realized they need to work fitness in if they want to stand out.
These fitness tenants perform double duty on the retail front. Gyms and health clubs not only absorb large amounts of space left behind by big box and department store closures, but they also draw in a clientele that has a reason to visit a center multiple times a week.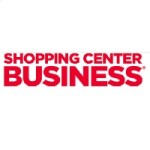 More info at:
Retail Owners, Investors Work Hard to 'Fit' In