CHICAGO (Aug. 3, 2018) – (RealEstateRama) — Rodman Schley, MAI, SRA, of Denver, was elected 2019 vice president of the nation's largest professional association of real estate appraisers Thursday by its Board of Directors in Nashville, Tennessee.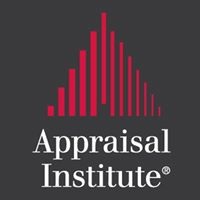 Schley's one-year term at the Appraisal Institute will begin Jan. 1, followed by one year each as president-elect, president and immediate past president. He will serve on AI's Executive Committee and the policy-making Board of Directors all four years. He also will chair the Finance Committee in 2019 and the National Nominating Committee in 2022.
"I am truly honored to have been elected vice president of the Appraisal Institute and look forward to serving my fellow valuation professionals across the country and around the world," Schley said. "I'm excited to help guide the organization on its path to future success."
In 2002, he founded Commercial Valuation Consultants, Inc., which was acquired by national appraisal firm BBG in 2016. As senior managing director at BBG, he leads teams of managing directors and appraisers throughout the western United States.
Schley wrote the book "Finding Your Fortune in Repossessed Real Estate," and is the creator and host of a national PBS/Create TV television show entitled "Urban Conversion," which educates viewers about maintaining environmentally friendly, sustainable lifestyles in urban settings.
Schley serves nationally on the Appraisal Institute Board of Directors as Region II vice chair, and is a member of the Strategic Planning Committee and the Governance Structure Project Team. He previously served on the National Nominating Committee. He attended AI's annual Leadership Development and Advisory Council conference as a participant (2013-15), and was selected as a discussion leader (2016), vice chair (2017) and chair (2018). He also has served as president of the Colorado Chapter.
He received the Appraisal Institute Education Trust's Y.T. and Louise Lee Lum Award, which is given in recognition for the distinguished contribution to the furtherance of the high ideals of the profession of real estate appraising and practices.
Stay connected with the latest news from the Appraisal Institute on Facebook, Twitter, LinkedIn, YouTube and our blog, Opinions of Value.
The Appraisal Institute is a global professional association of real estate appraisers, with more than 18,000 professionals in nearly 50 countries throughout the world. Its mission is to advance professionalism and ethics, global standards, methodologies, and practices through the professional development of property economics worldwide. Organized in 1932, the Appraisal Institute advocates equal opportunity and nondiscrimination in the appraisal profession and conducts its activities in accordance with applicable federal, state and local laws. Individuals of the Appraisal Institute benefit from an array of professional education and advocacy programs, and may hold the prestigious MAI, SRPA, SRA, AI-GRS and AI-RRS designations. Learn more at www.appraisalinstitute.org.
# # #
For more information:
Ken Chitester
O/M 312-335-4290