Washington D.C., – (RealEstateRama) — The Securities and Exchange Commission today announced settled FCPA charges against a New Jersey real estate broker arising out of his attempt to bribe a foreign official while acting as a broker for Colliers International Group, Inc.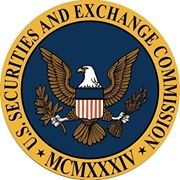 According to the SEC's order, Joohyun Bahn attempted to bribe a foreign official of a country in the Middle East as part of an effort to broker the sale of Landmark 72, a high rise commercial building in Vietnam, on behalf of Colliers. The SEC's order found that Bahn gave the bribe to an accomplice, expecting him to pass it along to the official. But the accomplice, who had misrepresented the official's involvement in the scheme, kept the money for himself, and the official was unaware of the attempted bribe. The SEC's order also found that Bahn circumvented Colliers' internal accounting controls, fabricated documents, created fictitious email messages, and lied to Colliers executives. Bahn was also found to have falsely represented that a buyer had committed to acquire the building, thereby causing Colliers to improperly record commission revenue that it would never receive. "Although the fact pattern here is atypical, the underlying violations are straightforward. Bahn engaged in an egregious bribe scheme that involved a web of lies and false documents as he attempted to bribe a foreign official in order to make a sale. " said Charles Cain, Chief of the SEC Enforcement Division's FCPA Unit.
The SEC's order found that Bahn violated the FCPA's antibribery provisions, caused violations of the Act's books and records provisions, intentionally circumvented Colliers' internal accounting controls, and falsified its corporate books and records. Bahn has agreed to pay $225,000 in disgorgement, which was deemed satisfied by the forfeiture and restitution ordered at his September 6, 2018 sentencing in a related criminal proceeding, United States v. Bahn, Crim. No. 16 CR 00831-ER-1 (S.D.N.Y. 2016).
The SEC's investigation was conducted by Paul W. Sharratt, David Kagan-Kans, and Maria Boodoo and supervised by Robert I. Dodge. The SEC appreciates the assistance of the Justice Department's Fraud Section, the United States Attorney's Office for the Southern District of New York, and the Federal Bureau of Investigation.
###