Washington D.C., October 3, 2017 – (RealEstateRama) — The Securities and Exchange Commission today charged a businessman and two companies with defrauding investors in a pair of so-called initial coin offerings (ICOs) purportedly backed by investments in real estate and diamonds.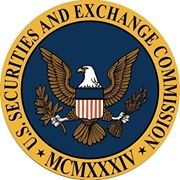 The SEC alleges that Maksim Zaslavskiy and his companies have been selling unregistered securities, and the digital tokens or coins being peddled don't really exist. According to the SEC's complaint, investors in REcoin Group Foundation and DRC World (also known as Diamond Reserve Club) have been told they can expect sizeable returns from the companies' operations when neither has any real operations.
Zaslavskiy allegedly touted REcoin as "The First Ever Cryptocurrency Backed by Real Estate."  Alleged misstatements to REcoin investors included that the company had a "team of lawyers, professionals, brokers, and accountants" that would invest REcoin's ICO proceeds into real estate when in fact none had been hired or even consulted. Zaslavskiy and REcoin allegedly misrepresented they had raised between $2 million and $4 million from investors when the actual amount is approximately $300,000.
According to the SEC's complaint, Zaslavskiy carried his scheme over to Diamond Reserve Club, which purportedly invests in diamonds and obtains discounts with product retailers for individuals who purchase "memberships" in the company. Despite their representations to investors, the SEC alleges that Zaslavskiy and Diamond have not purchased any diamonds nor engaged in any business operations. Yet they allegedly continue to solicit investors and raise funds as though they have.
The SEC obtained an emergency court order to freeze the assets of Zaslavskiy and his companies.
The SEC's Office of Investor Education and Advocacy recently issued an investor alert warning about the risks of ICOs.
"Investors should be wary of companies touting ICOs as a way to generate outsized returns," said Andrew M. Calamari, Director of the SEC's New York Regional Office. "As alleged in our complaint, Zaslavskiy lured investors with false promises of sizeable returns from novel technology."
The SEC's complaint, filed in federal district court in Brooklyn, N.Y., charges Zaslavskiy, REcoin, and Diamond with violations of the anti-fraud and registration provisions of the federal securities laws. The complaint seeks permanent injunctions and disgorgement plus interest and penalties. For Zaslavskiy, the SEC also seeks an officer-and-director bar and a bar from participating in any offering of digital securities.
The SEC's investigation, which is continuing, has been conducted by Jorge Tenreiro, Pamela Sawhney and Valerie A. Szczepanik. The case is being supervised by Lara S. Mehraban. The SEC encourages victims of the alleged fraud to contact Ms. Szczepanik at (212) 336-1100.
###