WASHINGTON – (RealEstateRama) — U.S. Secretary of the Interior Ryan Zinke announced the members of the "Made in America" Outdoor Recreation Advisory Committee. The Committee was established on November 8, 2017, and is intended to serve as an advisory board to the Secretary of the Interior on public-private partnerships across all public lands, with the goal of expanding access to and improving infrastructure on public lands and waterways.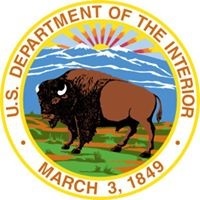 "?The Made in America Outdoor Recreation Advisory Committee is made up of the private sector's best and brightest? to tackle some of our biggest public lands infrastructure and access challenges?," said Secretary Zinke. "?Dating back to the early days of the National Park Service, American businesses have been helping improve the public's public land experience by doing everything from building iconic lodges like the Grand Canyon's El Tovar to the historic "red jammers" in Glacier National Park. This Committee will ?help build on that legacy and ?provide valuable insight into addressing the maintenance backlog on our public lands. The Committee's collective experience as entrepreneurs and business leaders provide unique insight that is often lost in the Federal government. As we rebuild our nation's infrastructure, we can continue the exponential growth of the American recreation sector, which supports millions of American jobs and bares a significant impact on our economy."
The members of the Committee were selected for their diverse backgrounds and experiences with the recreational industry. Members will have knowledge utilizing public-private partnerships, providing recreational visitor experiences, developing and deploying infrastructure improvements, or a thorough understanding of recreational equipment.
"America's abundance and beauty is something to be both preserved and admired," said Representative Dennis A. Ross. "As an RV enthusiast, I have been able to experience firsthand the glorious landscape of our great nation, and am thankful for those American entrepreneurs and innovators who think of new ways to experience what our country has to offer. I hope that with their guidance, more Americans will be able to witness the vast bounty of our land, from sea to shining sea."
"Northern Indiana is the RV Capital of the World, so Hoosiers know outdoor recreation plays a critical role in growing our nation's economy and creating American manufacturing jobs," said Representative Jackie Walorski. "I'm pleased Secretary Zinke is launching the 'Made in America' Outdoor Recreation Advisory Committee to help achieve the important goals of increasing access to our nation's public lands, boosting investment in outdoor tourism, and building more American-made products like RVs and boats."
The duties of the Committee are strictly advisory and will consist of, but not be limited to, providing recommendations including:
Expand and improve visitor infrastructure developed through public-private partnerships;
Implement sustainable operations embracing fair, efficient and convenient fee collection and strategic use of the collected fees;
Improve interpretation using technology;
Create better tools and/or opportunities for Americans to discover their lands and waters.
The members of the "Made in America" Outdoor Recreation Advisory Committee are listed below:
| | |
| --- | --- |
| MEMBER NAME | ORGANIZATION |
| Benjamin Bulis | President & Chief Executive Officer, American Fly Fishing Trade Association |
| Amanda Covington | Senior Vice President of Communications & Government Relations, Vista Outdoor, Inc. |
| Linda Craghead | Assistant Secretary of Parks and Tourism, Kansas Department of Wildlife, Parks & Tourism |
| Derrick Crandall | President, American Recreation Coalition; Counselor, National Park Hospitality Association |
| Bruce Fears | President, Aramark Leisure |
| Bradley Franklin | Government Relations Manager, Yamaha Motor Corporation USA |
| Antonio Gonzalez | President & Chief Officer, TAXA Outdoors |
| Jeremy Jacobs | Co-Chief Executive Officer, Delaware North |
| Christopher Maloof | Vice President, Strategy & Corporate Development, RA Outdoors |
| Matt Miller | President, Newmar Corporation |
| Phil Morlock | Vice President, Government Affairs & Advocacy, Shimano American Corporation/Shimano Canada Ltd. |
| John Morris | Founder & Chief Executive Officer, Bass Pro Shops |
| Patrick Pacious | Chief Executive Officer, President, & Director, Choice Hotels International, Inc. |
| Jim Rodgers | Chairman & Chief Executive Officier, KOA (Kampgrounds of America) |
| K.C. Walsh | Executive Chairman, Simms Fishing Products |
Contact: